Meld je aan voor de maandelijkse nieuwsbrief met de laatste vacatures, werktips en duurzame nieuwtjes
Klik hier!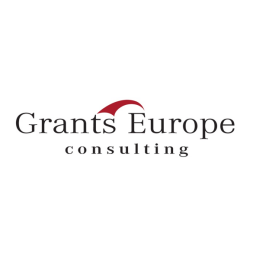 Grants Europe
Senior Thematic Project Coordinator
GRANTS EUROPE CONSULTING is looking for SENIOR THEMATIC PROJECT COORDINATOR
---
About us
Grants Europe (GE) Consulting as one of the most dynamic players of the European consultancy market is focusing on developing cooperation projects in the frame of European Funding Programmes. Besides, we also deliver project and financial management, as well as expert services linked to the implementation of the winning projects.
We operate as part of a joint venture of Dutch and Hungarian companies. Our clientele comes from several European countries, Hungarian and Dutch clients representing around 80% of it. We work for mainly local or regional municipalities, development agencies, universities, or research centres.
Our main competence lies with territorial cooperation programmes such as Interreg Europe, Transnational Cooperation Programmes (CENTRAL, Danube and North-West Europe) and urban development programmes such as URBACT and UIA. We cover a wide range of policy fields: such as economic and social development, innovation, environment, climate, energy, culture, demography, or urban development. In addition, we increasingly venture into other relevant funding programmes (Horizon Europe, Creative Europe, LIFE+ or PROGRESS).
Who we are looking for:
Currently, we are looking for a thematic coordinator to join our project management team, which is delivering expert services to the Lead Partner of a highly innovative EU-funded consortium. This is a 4-5 days per week position. You will - for at least 3 days per week - work as a thematic coordinator for one of our Interreg projects which runs until the end of 2023. It is foreseen that in the case of a full time arrangement other tasks will be carried out which also includes a stronger integration in the project management unit of Grants Europe based in Budapest.
Our specific requirements towards applicants are:
At least 3 years of professional experience in content-driven project management/coordination

Experience in working in multi-partner/multi-stakeholder projects is an added value
Experience in international environment is an added value

Master's degree. Specialization in fields relevant for the European Green Deal (environment,energy, circular economy etc.) is an asset (energy transition/renewable energy in particular)
Advanced knowledge of English (fluent spoken and written) and Dutch (advanced – able to have business discussions)
Flexible approach to work: prepared to work extra hours from time to time and when allowed by the COVID-19 situation, to travel regularly (inland & abroad)By becoming part of the team you would be involved in the following tasks:
Applicants should have a complex set of skills such as:
Strong analytical skills: independent and structured way of thinking, ability to understand complex partnerships and technology and analyse large documents and sheets rapidly
Organisational skills: pro-activeness and ownership, ability to work independently and have a problem-solving approach, structure issues and develop project plans
Strong interpersonal skills: ability to identify and manage project risks and issues with different project partners and give pushback
Excellent communication skills: drafting and presenting documents and presentations, preparing and leading meetings
Open-minded personality: ability to work with a variety of international people and partners
Technical skills: experienced in using Microsoft office applications, online meeting and project management tools and cloud-based platforms
Ability to manage time and priorities, work under pressure and keep deadlines

By becoming part of the team you would be involved in the following tasks:
As thematic coordinator you would be in charge of monitoring and coordinating the progress of the project and the alignment of the inputs from the different project partners, functioning as the 'brain' of a project. You will be working closely together with the team from GE and with Client as a Lead Partner to bring the project to a successful outcome. Being a large and complex project with multiple Work Packages and project partners, you will be the spider in the web to bring the innovative powers of all project partners together towards successful output.
As thematic coordinator, you will be performing the following roles in the project management team:
a.) Following-up the implementation plan of the project: monitoring of project activities, deadlines and the contribution of all responsible partners based on the project plan
b.) Supervision and coordination of the Work Package (WP) leaders, ensuring that deliverables are produced in time, with the contribution of all relevant partners,
c.) Facilitating communication among partners and among the WPs and ensuring that partners' responsibilities are clear
d.) Ensuring project level coherence, monitoring and quality control of certain deliverables, related risk identification and mitigation
e.) Ensuring proper project documentation
f.) Organising online (monthly) and physical (half- yearly) coordination meetings for the partnership
g.) Assistance of the other members of the project management team by providing input on progress, content and risks upon request
h.) Participation at various meetings organised within the management team, and meetings by the client linked to their project- and partner level tasks

What we offer:
Involvement in a highly innovative project in the field of energy transition
Working with project partners across 5+ European countries
Opportunity to learn, develop and build an international career
Flexible and dynamic working environment
The possibility to travel and work in a European environment
Competitive salary in line with sector specific monthly rates
Where do you work? Ideal would be working ±2 days per week at the client office in the Netherlands and 2-3 days per week working-from-home or a shared working place with other colleagues, but we are open to discuss flexible arrangements. As mentioned before Grants Europe Consulting is part of a larger consortium. Depending on pragmatic reasons the contracting company may be different from
Grants Europe Consulting.

Please apply before September 30th by sending your CV to Hen Gerritse, Managing Director Grants Europe – hengerritse@grantseurope.eu

More information:
Grants Europe: http://www.grantseurope.eu