Meld je aan voor de 2-maandelijkse nieuwsbrief met de laatste vacatures, werktips en duurzame nieuwtjes
Klik hier!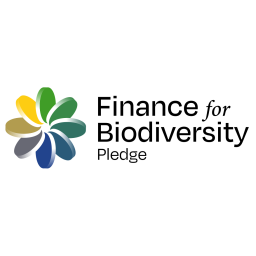 Finance for Biodiversity Foundation
Senior Sustainable Finance & Engagement Manager
Senior Sustainable Finance & Engagement Manager

The Finance for Biodiversity Foundation is a non-profit organization aiming to support a call to action and collaboration between financial institutions worldwide on biodiversity. Our community has grown from 26 financial institutions launching the Finance for Biodiversity Pledge last year to 75 signatory financial institutions from 17 countries this year.
Working groups
The Foundation is hosting 3 very active working groups for 38 members on engagement with companies, impact assessment and public policy advocacy in which members like AXA IM, Aviva, Amundi, Federated Hermes - International, Fidelity International, Manulife, and Rabobank exchange knowledge, share best practices and collaborate on actions like the establishment of a Nature Action 100 program or advocacy towards CBD COP15. Each working group is co-chaired by a member financial institution. Next year we would like to expand with at least one more working group(s).

Our global community is growing fast and we therefore are very keen to expand to regions such as Asia-Pacific, Africa, South and Latin America and North America.
Location: Our work is conducted around the globe, and we therefore work mainly online/remotely.
Hours: You would work between 28 and 36 hours per week.

---------------
We are looking for a communicative and collaborative Senior Sustainable Finance & Engagement Manager who will help to coordinate the collaborative actions in the working groups of the growing Finance for Biodiversity Foundation. You will oversee the Community & Communications Coordinator and the growing team and we are therefore potentially looking for someone who would like to coordinate the activities of the foundation as a whole.
Your key responsibilities would be:
Coordinating working groups:
Supporting the co-chairs with advice, capacity building and organizational skills to enable the working groups to share best practices and collaborate on actions
Coordinating (online) meetings, webinars, events, surveys and/or publications of the working groups
Co-creating the yearly action plan of the Finance for Biodiversity Foundation

Partner engagement:
Engaging with our stakeholders and existing partners and build new partnerships on actions and initiatives of the Foundation and working groups
Community engagement:
Supporting the Communications and Community Manager regarding inquiries and questions of new Pledge signatories and members
Supporting the Communications and Community Manager in communication actions directed at the Pledge signatories and members, e.g., newsletters, mailings and events
Represent the foundation:
Giving presentations and representing the Foundation during (online) public events, seminars and webinars
Qualifications
An ability to work collaboratively with our members and partners and independently in our high-performing team
Strong relationship-building, structured worker, communicative with good presentation and moderation skills
(Almost) native or excellent English
At least 5 to 10 years of experience in a similar position and/or proven experience in sustainable finance and the finance sector
Passionate about contributing to sustainability and nature recovery
Contract
Initially a seven-month contract with the aim to continue for a longer period afterwards
Start: as soon as possible
Salary
Competitive salary and benefits package
Apply
If you have any questions, please contact the founders and current coordinators of the Finance for Biodiversity Foundation, Anita de Horde and Anne-Marie Bor.
Send your motivation letter and resume by 2 December at the latest via the 'apply now' button below.
Interviews will take place on Thursday 9 or Friday 10 December, between 9am and 4pm CET