Meld je aan voor de nieuwsbrief van Greenjobs.nl die 2x per maand in je inbox verschijnt met de laatste duurzame vacatures, -(werk)tips en duurzame nieuwtjes.

Klik hier!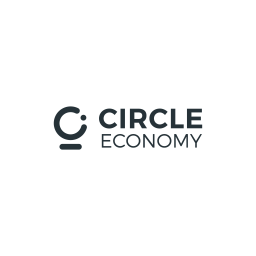 Circle Economy
Senior Project Manager
€ 3.500 - € 5.000

(Maand)
YOUR MISSION
We are looking for a highly motivated Senior Project Manager to join Circle Economy's Circularity Gap Reporting Initiative team in Amsterdam to help us manage, professionalise, and standardise our work as we expand our portfolio of projects to new geographies.
Our team is composed of eight highly talented analysts, researchers, writers, and designers. We are passionate about the circular economy, deeply curious to learn about different national contexts, and believe strongly in the power of providing data-driven evidence to policy makers. We are looking for a senior Project Manager who can oversee and administer all projects under the program, ensuring that they are delivered efficiently, on-time, on-budget, and at high quality.
About Circle Economy
Circle Economy is an impact organisation with an international team that develops practical and scalable solutions to accelerate the adoption of the circular economy. We are growing rapidly due to our global reach, thought leadership and our partnerships with governments, cities, and businesses. You will provide support to project, content and portfolio leads in the management and control of projects.
Circle Economy has dedicated teams for cities, textiles, built environment, finance, jobs & skills, business strategy, and our global reporting initiative. Circle Economy also conducts trailblazing research on topics such as climate change, ESG reporting, circular jobs and the societal impact of the circular economy. Together with our clients, local governments and world leading partners, we create industrial systems that are restorative by design by decoupling growth and resource needs.
We accelerate the transition towards a circular economy by providing insights into what a circular future might look like for a company, a city/region or even worldwide, and by taking them on a journey to get there.
We are a young team of 60+ driven and ambitious professionals, sharing the belief that the circular economy creates prosperity for all. We work in a lively and dynamic atmosphere in our open office space right in the heart of Amsterdam. At Circle Economy, we have a culture of getting things done while having fun.
About the CGRi team
The Circularity Gap Reporting initiative (CGRi) offers a globally recognised method for benchmarking national performance on the circular economy, while also enabling a strong evidence base to support governments in establishing circular transition agendas. To date we have published a total of five Global Circularity Gap Reports, and an additional ten national and regional reports. To reach our impact goal of doubling global circularity, the CGRi aims to deliver analysis and monitoring for 100 countries by 2032.

YOUR PROFILE
Responsibilities
Developing budgets and detailed work plans for all projects under the CGRi, and assisting in the development of new project proposals.
Regularly liaise with project stakeholders and clients, keeping them regularly updated on project status, budget, deliverables, and planning.
Chair internal project management meetings and weekly stand-ups with the different project teams. Work to remove barriers, prioritise work, and ensure that teams are working efficiently.
Manage project delivery from start to finish, including budget and planning while responding to risks and ad hoc client requests.
Work with the program lead to ensure all projects are delivered on-time and on-budget. Make effective and sound decisions throughout the project, escalating to senior management when necessary.
Develop and implement project management processes and tools on projects and within the team. Assist the program lead in standardising and productising existing offerings.
Monitor and continually improve project work plans to ensure that budget, time, and quality
Skills and Competencies
You are independent and self-starting.
You are a high achiever with a very strong focus on achieving set targets and objectives.
You have a college or university degree or qualification in Project management, Business Administration, Non-profit management, or similar.
You have affinity with the financial sector.
You are passionate about sustainability and the circular economy.
You are an excellent communicator.
You have good social skills, can work in a multilingual and multidisciplinary team and know how and when to align with other project stakeholders.
You are a quick learner and able to deal with unexpected new situations.
You are fluent in English, other languages are a bonus.
You have at least 5+ years experience with project management methodologies, knowledge of working in an agile project delivery environment is advantageous.
Must have experience
You have a college or university degree or qualification in Project management, Business Administration, Non-profit management, or similar.
Project Administration or Project Management and/or PM related training (assuming this person would know all PM knowledge areas and/or have experience - scope, time, cost, risk, change, stakeholder, communication management and planning).
You have previously worked at a consultancy company.
Team working - Facilitated decision making / collaborative.
Monitoring, administering and reporting project/team delivery progress in relation to the work plan, budget and time against original budget.
Nice to have (really very nice)
Agile development (KANBAN, SCRUM);
Prince2 methodology (or equivalent);
Interest in circular economy;
WHY US?
What we offer you
For this role, we are offering a contract for 40 hours per week. At the end of the contract, a further extension of the contract will be discussed. Salary and benefits are competitive within the not-for-profit sector.
We offer a challenge for a passionate person who is impact-driven and wants to take on responsibilities within a vibrant and talented team in a pioneering organisation.
The role is based in Amsterdam, NL. We work in a hybrid set-up that allows employees to mix days in the office with days working from home. EU work authorisation is required for this role.
To apply
Applications can be addressed to Matthew Fraser. We will be reviewing applications on a rolling basis so please apply asap.
ABOUT US
ABOUT CIRCLE ECONOMY
Circle Economy is an impact organisation combining research, tools, and advice for the greater good. We were founded to create prosperity for all within the limits of our planet. With nature as our mentor, we accelerate circularity. We help businesses, cities, and nations with data-powered roadmaps for change. We are an international team of excited experts based in Amsterdam.
PURPOSE
Earth, our home, needs to be healthy, safe, and just for generations to come. We harness the world's intelligence and collaborative drive to restore its balance. It can and must be done; we pave the way.
VISION
A circular economy meets the needs of people in harmony with nature. It designs out waste and pollution, keeps products and materials in use, and regenerates natural systems. It's a balancing act with nature as our mentor.
MISSION
It is our mission to accelerate the transition to a circular economy. Our global economy is only 8.6% circular today, leaving a massive Circularity Gap. To avoid climate breakdown, we aim to roughly double global circularity from 8.6% to 17% by 2032 in a safe and just way. We do this by creating:
An Impact-Driven Data and Evidence Base;
Establishing metrics for assessing circularity that embraces ecological, economical, and social indicators
Promoting circular solutions, innovations, and initiatives that have a positive impact on ecology, economy, and society
Actionable and Practical Strategies;
Building capacity of stakeholders towards the implementation of circular strategies
Ensuring multi-stakeholder commitment—operational, financial, and political—towards the implementation of circular strategies
A Digital Environment to Scale Adoption;
Standardising and digitising the scan approach into products and tools
Facilitating access to tools and knowledge through open online platforms
OUR CULTURE
We are an international team of ambitious and highly driven (young) professionals who share the belief that the circular economy creates prosperity for all. We work in a lively and dynamic atmosphere in our open office space right in the heart of Amsterdam. At Circle Economy, we have a friendly and open team dynamic and a culture of getting things done while having fun.
Solliciteer nu