Meld je aan voor de nieuwsbrief van Greenjobs.nl die 2x per maand in je inbox verschijnt met de laatste duurzame vacatures, -(werk)tips en duurzame nieuwtjes.

Klik hier!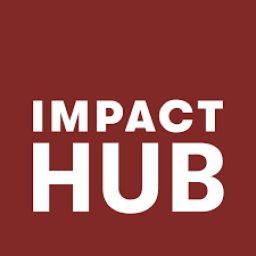 Impact Hub Amsterdam
Impact Innovation Consultant
YOUR ROLE
The Innovate Team:
The aim of the Innovate Team is to continuously identify and create opportunities to make impact with our clients. We work for clients like IKEA, Renewi, ABN AMRO, Cartier, and Roche and help them make an impact smarter and faster through strategic partnerships. Our methodology is grounded in the entrepreneurial way of working: we are action-focused and help our clients to implement impact innovation strategies fast and effectively. We work on the strategic level but start bottom-up: we learn and innovate by doing.
About your role:
As Impact Innovation Consultant you will guide our clients in their innovation process from this mindset. You will meet with start-up entrepreneurs and corporates 1-on-1 to understand their needs, identify innovation areas, and make impact, and support them in executing and actually realising their sustainability ambitions. On top of that, you will play a critical role in growing the team, support our business development team, and help improve our services and processes.
RESPONSIBILITIES
Account Management: Act as the primary point of contact for corporate and SME clients. Understand their needs, objectives, and challenges related to open innovation and sustainability.
Cross-Functional Team Management: Lead and manage cross-functional teams consisting of both internal and client team members. Foster collaboration, coordinate activities, and ensure effective communication throughout the project lifecycle.
End-to-End Project Management: Take ownership of projects from initiation to completion. Facilitate clients in their innovation processes, provide guidance on the best innovation and impact directions, and ensure successful implementation of projects.
Identifying Upsell Opportunities: Proactively identify potential upselling opportunities for existing accounts. Collaborate with the team lead in developing strategies to expand the scope and impact of innovation initiatives.
Trend Analysis and Reporting: Stay up to date with the latest trends, technologies, and best practices in impact and open innovation. Develop trend reports in collaboration with our marketing team and share insights externally to showcase expertise and provide thought leadership.
External Positioning: Position yourself as an impact innovation expert, preferably specialising in a specific topic such as CSRD, biodiversity, circular business models, EPR, or sustainable supply chain design. Build a strong external network and leverage relationships with partners to drive sustainable innovation.
Strategy Development: Collaborate with the team lead in the co-creation and further development of the innovation team strategy. Provide input on key decision-making processes, contribute to the team's growth, and actively participate in shaping the future direction of the team.
REQUIREMENTS

3+ years of experience in innovation in a consultancy firm or within a corporate

Proven experience in communicating a clear point of view to constructively challenge companies on their (sustainability) strategy
Strategic and analytical mindset, with the ability to identify opportunities, assess risks, and develop practical solutions
Proven experience in building business cases for internal and/or external investors
Proven experience in organising and facilitating ideation workshops, hackathons, and other innovation events to promote idea generation and problem-solving
Experience managing small teams
Excellent project management skills, with the ability to lead and coordinate multiple initiatives simultaneously
Exceptional communication and interpersonal skills, enabling you to build strong relationships and collaborate effectively with internal and external stakeholders
Track record in corporate sales / business development is a plus

Proven experience in, and knowledge of, sustainability

Strong passion for sustainability and a deep understanding of the challenges and opportunities in the field
A network in corporate sustainability
Experience in advising clients on topics like CSRD, biodiversity, circular business models, EPR, sustainable supply chain design

Enjoy working in a fast-paced and entrepreneurial environment

Feel full ownership of result in the projects you work on
Ability to self-direct planning and manage work across different projects and activities
Ability to work with deadlines and under pressure

Excellent communication skills in Dutch and English, both verbally and written
Available for 32-40 hours per week (0,8-1 FTE)
WE OFFER

Become part of the Impact Hub Amsterdam team of 20+ happy, open-minded, and dedicated entrepreneurial impact makers and our global network of over 700 team members worldwide
Access to events and exclusive learning opportunities within our network and that of our partners
Work from an inspiring location at Oosterpark in Amsterdam, with flexibility of working remotely
Attention to personal development: we want you to be able to grow and develop!
Interested? Apply via the 'Apply now' button below.