Meld je aan voor de nieuwsbrief van Greenjobs.nl die 2x per maand in je inbox verschijnt met de laatste duurzame vacatures, -(werk)tips en duurzame nieuwtjes.

Klik hier!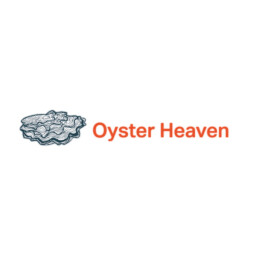 Oyster Heaven
Project (Finance) Lead
Project (Finance) Lead
Rotterdam, fulltime
Oyster Heaven's ambition is to catalyse the regeneration of the decimated marine ecology in the North Sea. Native oysters are a critical but missing substrate for much of this region. Oyster Heaven has developed a novel and unique set of scientifically tested tools that can be scaled to the size of the problem. The tools are focused around a low-cost, ubiquitous, biodegradable, natural substrate that is biologically targeted to native oysters.
Oyster Heaven has also pursued and now validated a funding mechanism that avoids the need to search for academic or philanthropic money for new projects. Oyster Heaven's funding model allows one hectare of oyster reef to generate enough revenue to fund the next three hectares and then the next nine creating an exponentially scaling funding model for deployment. This represents a step change in the way that we can scale oyster reef regeneration.
Project Manager/Operations Lead Role
After successful tests over the summer of 2022 in Denmark, in 2023 Oyster Heaven is planning the deployment of the first projects. This will be done in partnership with corporates and local municipalities. We are seeking an individual to take on a project finance lead role for Oyster Heaven in Rotterdam. The project finance lead role will be focused around overseeing, financially administering and reporting on these pilot projects for 2023.
Responsibilities
Budget Monitoring and financial reporting: 40%
Generates reports on Funding Utilisation from the organisation reporting system and checks burn rates on a quarterly basis.
Ensure all funds to projects allocation is correctly done by all the consortium partners.
Ensure strict adherence to the approved budgets.
Review quarterly reports for partners will slow burn rate and update project team.
Monitor and review activities to ensure that only budgeted costs have been incurred.
Supports in the review of yearly annual plans and ensures they are well aligned with the activity work plan.
Prepare and submit timely, accurate, and complete grant financial reports.
Prepare management reports for decision-making purposes.
Support and participate in year-end processes.
Prepare and submit funds movement on a half-yearly basis for monitoring.
Monitoring and Compliance: 20%
Monitor Project expenses against the approved budget.
Reconcile Staff cost with payroll for the project staff under grants.
Ensure donor and subsidy regulations are adhered to.
Support and coordinate grants end closure processes.
Risk Management: 20%
Facilitate audit process for assigned grants both internal and external audits.
Provide relevant information for audit responses.
Review grants PRFs for budget availability and proper coding.
Provide and maintain grants financial information for safe custody and access.
Administration: 20%
Attend program technical meetings and provide feedback and updates on the financial aspect of the assigned grants.
Ensure good storage of financial reports and records.
Verify all supplier invoices for accuracy and matching to receipt of services and goods.
Monitor, prepare and submit details of outstanding advances, commitment, and sub-grant reports as applicable.
Prepare payments to suppliers, staff advances and event participants at the field office.
Maintain records of payments and ensure that documentation on all payments are complete.
Effectively manage other assignments as may be delegated to you from time to time.
Skills
This skills and background preferred for this role are as follows:
Accounting skills.
Experience in marine context, regeneration, conservation, aquaculture etc. preferred.
Budget management experience.
Project reporting experience.
Excellent analytical skills.
Convincing, persuasive.
Willingness to relocate to Rotterdam/the Netherlands.
Good time management, Oyster Heaven operates under a milestone working principle; there are no expected hours of work.
Fluent in Dutch and English.
What to expect
The role will be based out of BlueCity in Rotterdam. This is a fantastic co-working space for sustainability and circular economy professionals. Expect to spend significant time here.
Oyster Heaven is not a micromanager. There are no working hours and unlimited vacation, we set milestones with an aim for a four day work week. Feel free to pursue projects outside of that time as long as there are no conflicts of interest.
Salary is positioned for start-ups, however share ownership will be a significant part of compensation.
The candidate must be ready to embrace this independence and thrive in it. Oyster Heaven is a start-up. There will also be flexibility in how the role develops if the candidate is seeking to broaden the work that they are doing.
Next Steps
Please share a CV and cover letter via
the application form
on our website if you are interested in the role!
Contact
Erik Molendijk | 06-18912309
Agency calls are not appreciated.
Solliciteer nu