Meld je aan voor de 2-maandelijkse nieuwsbrief met de laatste vacatures, werktips en duurzame nieuwtjes
Klik hier!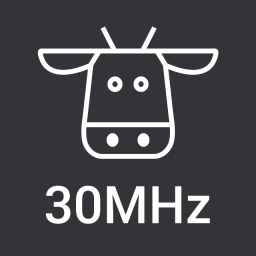 Who are we?
30MHz is an Amsterdam technology scale-up that builds both hardware and software with and for the horticultural sector. We believe that with technology and data, organizations of all sizes can innovate to become more efficient, sustainable and cost-effective.
We offer a central platform for every stakeholder in the agricultural sector. Growers, advisors, distributors, and researchers gain full insight into the climatic conditions of horticultural and agricultural produce. Our data platform ingests data from different sources and analyses information interactively, enabling users to continuously improve the production process of crops, plants, seeds, and bulbs.​
We believe we can make a difference and contribute to solving the food production problem in the world, with technology and people. We digitalize existing crop growing knowledge and use data science and machine learning to get new insights and optimize current practices.
What are you going to do?
As an Online Marketeer you will be part of a team that works together on getting as many growers on board as possible to innovate the horticultural sector.
With your experience you will help the team get insights in how to reach our prospects, base, identify opportunities and build strong online marketing campaigns. Our challenge is to get relevant traffic to our website, targeting the right audience with the right content and having lead generation using social media.
In this role you will be part of the Marketing and Sales team. You will work closely together with the Senior Marketeer, Communication specialist, and Visual Designer.
Responsibilities:

You will set up and execute various online marketing campaigns. Internationally, through our own channels and that of our partners;
You will analyze, monitor and report Google Analytics data and optimize the 30MHz website;
You keep track of the Social Media Calendar and coordinate with other colleagues in the marketing team to align calendars
You create and develop powerful online marketing strategies;
You are a SEO hero: you write SEO copy yourself and execute on SEO and link building campaigns;
About you
For this position it is important that you have the following qualifications:
You have a Bachelor's degree in Marketing/Communication or Journalism or equivalent experience
You are experienced in the field of online marketing and are used to working with Campaign Manager and Google Adwords.
You have experience with Google Analytics;
You like to work both independently and in a team;
You are eager to learn, proactive in taking initiatives further and like to achieve results;
You have a creative mind;
You speak and write fluent Dutch and English;

It is nice if you:
You speak and write fluent Spanish;
You have knowledge of Wordpress.
What's in it for you?
Opportunities to grow with(in) the company
Flexible working hours within a contract between 24 and 32 hours per week
A smart, diverse and ambitious team tackling one of the biggest issues we are facing as humans: sustainable food production
A culture in which we are productive with as few meetings as possible
A competitive salary, 25 vacations days and a Macbook
A fun and relaxed working environment
During the period that the Covid-19 measures apply, it is possible to both work from home and from the office
Apply now and send us your CV and motivational letter via the 'apply now' button below. We look forward to hearing from you!