Meld je aan voor de nieuwsbrief van Greenjobs.nl die 2x per maand in je inbox verschijnt met de laatste duurzame vacatures, -(werk)tips en duurzame nieuwtjes.

Klik hier!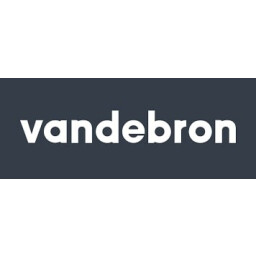 Vandebron
Manager Engineering a.i.
We are Vandebron
Vandebron is the challenger within the Dutch energy market and is there to ensure radical transparency. At Vandebron you choose from whom you buy energy and where your money goes. We are pioneers, because at Vandebron we develop smart energy applications such as 100% green and smart charging. As an innovative Tech Scale-up, we strive to make the energy market even more sustainable. Our mission is crystal clear: 100% sustainable energy in the Netherlands as quickly as possible.
This is where you'll end up

Your team is distributed over various product development teams. Each of the teams are working on specific products and services within the domains of marketplace, electric mobility and energy services. These teams are autonomous and work in sprints. Teams and individuals are therefore responsible for the day to day impact on their software products.
As a manager you play a big role in the wider perspective and bigger cadence of the company. With your helicopter-view you contribute in shaping a clear context. In your role you guide our engineering practices to the next level. You do this via direct contact with our developers and by facilitating our 'teach leads' and 'guilds', which are cross-team collaboration groups.
In this role you are working closely together with our Agile Lead, manager Platform & Security and CTO. Together you are steering and growing our digital capabilities and bringing our platform(s) to the next level.

What are you going to do?

You are responsible for the teams of software engineering (25-30 engineers).

You are responsible for facilitating 'tech leads', This group "ensures that we have highly skilled people that feel responsibility and pride for their products, are in control of their code and craft, work efficiently and in keeping with the times."

You are responsible for keeping 'guilds' alive, active ánd effective

Together with the recruitment team you are responsible for the growth of the product development teams and interview and select qualitative new hires

You continuously align people and skills to the strategy and roadmaps of Vandebron

You bring in an helicopter view to help teams work together, identify bottlenecks and continuously contribute to improve our way of working (together with the Agile Lead)

You have a clear understanding on how a modern organization can thrive as a technology company and are ready to use your experience to create an impact!
This is how you make a difference

At least 5-10 years of relevant experience

You have experience in team leadership (including individual coaching)

You have a very clear distinguishable love and affinity for digital technology

You have worked with software engineers and understand software development processes (e.g. agile).

You have good people management and coaching skills and know how to motivate your team

You are well organized, know how to prioritize and able to keep overview in a dynamic and complex environment.

You have good communication skills and know how to manage relevant stakeholders.

Pré: You have experience in the product development lifecycle as Product Owner of Product manager

You are motivated for the mission of Vandebron.

What do we offer?
An office in the center of Amsterdam

The experience of contributing to changing the world for the better.

A career within the pioneer of the Dutch energy market

An ambitious, innovative and dynamic work environment

In consultation with your team you can work from home a few days a week

We believe that you never stop learning, therefore you will receive a yearly development budget

A tasty and organic lunch every day

The chance to be your authentic self within the Vandebron culture

Our quarterly Hackathon, (team)events and monthly company update concerning our mission

Discount on your energy contract with Vandebron

Chats and laughter at our (sunny) roof terrace or in our garden
Interested?
At Vandebron we believe in diversity, inclusiveness and equal career opportunities. Be your authentic self and it's totally okay with us if you don't mention your gender or date of birth on your resume. If you are as enthusiastic as we are, please apply via this page. Not convinced yet and do you have questions? Feel free to ask them via Minkevandijk@vandebron.nl


Solliciteer nu