Meld je aan voor de maandelijkse nieuwsbrief met de laatste vacatures, werktips en duurzame nieuwtjes
Klik hier!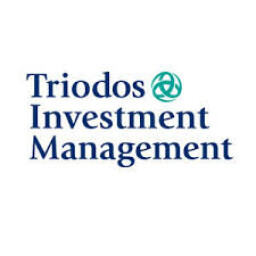 Triodos Investment Management
Investment Manager - ECCA
The business lines Energy & Climate, Financial Inclusion and Food & Agriculture, all part of Triodos Investment Management BV (IM), aim to harmonize their governance, processes and way of working in 2020. They are at the start of an organizational change, to operate more effectively across the three transition themes within one new business line. The focus is on optimal usage of knowledge and expertise to add value for investors and investees and realize positive impact. Effective and harmonized execution of our work will serve our clients best. The investment teams manage investments in private debt, private equity and project finance in the developed and Emerging Markets.
Triodos IM is looking for a commercial person to expand the capacity of the East Europe, Caucasus, Central Asia (ECCA) investment team and fulfil the position of:
Investment Manager - ECCA
32-40 hours a week
This person will work closely in the investment team that invest in financial institutions specialized in the provision of microfinance and SME finance in developing countries. The activities in this specific region are constantly growing.
Take action:
Manage and expand an investment portfolio in the region, consisting debt, equity and quasi equity investments
Initiate, maintain and deepen contacts with existing and new clients
Commercially responsible for the full deal process, including negotiating conditions and contracting
Initiate, maintain and deepen contacts with other stakeholders such as network partners, banking regulators, technical assistance providers and support agencies in order to develop new opportunities and market knowledge of covered countries
Analyse financial statements, undertake risk assessments, perform DD, write investment proposals and obtain support for finance proposals by presenting investment recommendations to the investment committee
· Follows external developments for the benefit of the team and the business line
Represent Triodos Bank and our mission in a modern, connected way
The team
You will be a team member of the financial inclusion (FI) investment team ECCA, which will consist of 6 people. The investment team works closely with the fund managers team, the analysts' team and portfolio administration.
The position requires
· Academic degree, preferably in Business Economics or Accounting/ Finance
Significant banking and/or other relevant financial investment experience (min. 3 years) with a focus on (international) finance, preferably as an account/investment manager in the (impact) investments industry
Experience and knowledge to analyse financial and operational structures of different types of institutions and understand their risks in the complexity of an emerging markets context
· Fluent in English, both orally and in writing, additional fluency in Russian is a preference.
· Strong connection/ affinity with the ECCA region and able to travel to the region frequently
· Applicants must be nationals of a European member state or have a valid work permit for the European Union
This is you
Strong commercial skills; building relationships and a deal-oriented attitude, excellent communication and networking skills
Creative, solution oriented
Show a positive attitude on the agile way of working; entrepreneurship, client focus, resilience and continuous improving the processes and services
Work in a structured way; keep others informed, good planning, prioritizing & organizing skills, on time and well prepared
Have a strong affinity and personal connection to the mission and goals of Triodos Bank
Welcome at Triodos IM
Do you want to be part of an organization that has as mission to make money work for positive social, environmental and cultural change? Money has the power to get things done.
Triodos IM is a globally recognised leader in impact investing. Triodos IM currently manages 17+ funds invested in both Europe and emerging markets. Over the years the business has grown to EUR 4.6 billion. This growth is the result of Triodos IM's deep market sector insights and knowledge in combination with the sustainability objectives and commitments of our partners. We work with around 200 co-workers, diversity is key which is mirrored in an international group of people where authenticity is valued.
We have an open, non-hierarchical and transparent corporate culture. We prioritise professional and personal growth and believe in education and training on the job. The formal language is English. More information? See https://www.triodos-im.com
Location:
The brand new, sustainable office is based in Driebergen, the Netherlands at the Estate Reehorst, just 3 minutes' walk from the train station.
Remuneration
Impact on society is the number one priority, both for us and for you. Our employment conditions reflect this vision. This includes:
a salary appropriate to the position, our remuneration policy and your capabilities
an attractive pension policy
100% remuneration of commuting expenses when using public transport
29 holiday days with a 40-hour working week, plus the option of buying 2 weeks of extra holiday days
extra leave to contribute to voluntary work.
a range of education and training opportunities
flexible working hours and the opportunity to work from home
the option to join our collective health insurance
Interested?
Want to join our team? Please send in your application (in English) including CV before October 26, 2020 to the attention of Dorette Hollestelle – Geesink, Sr. HR Advisor Triodos IM.
Acquisition as a result of this vacancy is not appreciated.
Solliciteer nu