Meld je aan voor de maandelijkse nieuwsbrief met de laatste vacatures, werktips en duurzame nieuwtjes
Klik hier!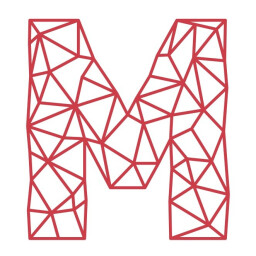 Metabolic
FoodE Intern (Dutch) - Fall 2021
About Metabolic
Metabolic's mission is to transition the global economy to a fundamentally sustainable state. We advise governments, businesses, and NGOs on how to adapt to a fast-changing global context. Combining systems thinking and data science, we map and understand local and global systems to assess where to intervene and develop solutions that can dramatically shift how the economy functions. We also worked on the practical implementation of sustainable solutions and prototypes, hence our closed-loop aquaponics farm!
We are an international and dynamic team of around 90 people who share an ambition for catalyzing a sustainable future. Based in the Netherlands with an increasingly international reach as a company and research institute, we work at the cutting edge of sustainability initiatives for a broad range of clients and research partners across the Netherlands, Europe, the US, and Asia.

About the Internship
As an aquaponics intern, you work closely with Andrei, Aquaponics Greenhouse Operator at De Ceuvel. The role has a dual function: 1) to perform outreach activities to local schools to organize tours (in Dutch) for pupils of De Ceuvel and our Greenhouse & Aquaponics systems; 2) to help Andrei maintain the current aquaponics and participate in daily farm activities. Andrei will offer time and patience to teach all he knows about growing plants, fish, and aquaponic systems. The first to two months (Sep/Oct) will be focused on getting to know the aquaponic systems with Andrei, perform school outreach activities to plan school visits, and create the tour's educational content. The following months (Oct-Feb) will be focused on giving the tours, communicating with the school contact points, and supporting Andrei in the daily activities at the farm.
The position lasts for 5-6 months and starts in early September 2021. The internship requires 4 days of work per week. This internship provides a stipend amounting to €400/month.
Note: This internship is located at the Metabolic Greenhouse at De Ceuvel.


Requirements
We are looking for someone with…
Fluent in Dutch
Strong organizational (e.g., planning) and communication skills (e.g., public speaking for tours)
Strong motivation to learn about Aquaponics systems
Able to work independently
Great team working skills
An energetic, solutions-focussed, proactive spirit
Bonus: Experience with growing fish or plants, experience with educational activities involving children
Eligibility Criteria
To be eligible for an internship with Metabolic, the following criteria must be met (non-negotiable):
Have a residence permit in the Netherlands (valid for working purposes and the entire duration of the internship)
Have a BSN (burgerservicenummer/citizen service number)
Preferably based in Amsterdam (Based outside the city is also possible, but living in Amsterdam would be better with an eye on fast answers to emergencies.
The deadline to apply is 10 August 2021 at 23:59 CET.