Meld je aan voor de maandelijkse nieuwsbrief met de laatste vacatures, werktips en duurzame nieuwtjes
Klik hier!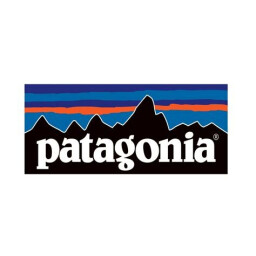 Patagonia
Environmental Initiatives Manager EMEA
Your role:
The ideal candidate will have a passion for action and making things happen within our environmental mission. At the same time, they need to be able to work within a business environment and with a range of very different internal and external stakeholders.
Key accountabilities:
• Assist the Director in finding and shaping campaigns that align with Patagonia's environmental mission and strategy, that deliver powerful outcomes for our planet and engage our stakeholders and customers.
• Develop messaging and multi-channel strategies to communicate with and activate our stakeholders and customers
• Project manage the development and execution of those strategies across channels and across Europe.
• Play a key role in the launch and ongoing activation of the environmental campaigns. This may include representing the Company at launch events/ activities, communicating launch messaging to key partner groups and maintaining partnership/ collaborative relationships throughout the campaign.
• Work with the Environmental Action & Initiatives Director to develop a content strategy and appropriate content for Patagonia's marketing teams to educate and engage customers on key environmental issues and to take action in their lives as well as to deepen customers' understanding of Patagonia's approach and values.
• In conjunction with the Sports Marketing Coordinator, develop partnerships with athletes and other content providers who can amplify the environmental messages.
• Lead employee education and activation for all campaigns and advocacy issues. Develop educational programs and presentations to deliver news and information about our campaigns and ensure employee engagement.
• In partnership with HR EMEA leader and team, lead initiatives to foster employees' journey to become agents of change, increasing their personal involvement with our mission statement.
• Along with the Director, be ready to advocate and represent Patagonia's position externally to key stakeholders, at stakeholder events as needed
• Perform research for the Company's external environmental efforts and ensure that such initiatives are delivering against their objectives.
• Respond to day-to-day requests, opportunities and urgent needs for political engagement in the environmental sector
• Represent Patagonia as needed with educational institutions.
• Lead, develop and manage one direct report.
Administrative Responsibilities
• Responsible for the project planning and day-to-day administration of the Company's campaigns and advocacy activities.
• Ensure that the Company's campaigns and advocacy activities provide good customer service to non-profit organizations, employees, customers, outdoor industry and the general public.
Inter-Company Responsibilities
• Ensure that all campaigns and advocacy activities reflect the philosophy of the Company.
• Support other departments in the Company in their aims and encourage them to help deliver Patagonia's environmental aims.
Pre-requisites:
In order to succeed in this role, it is expected that you will be/have:
• Bachelor's or Master's degree in Environmental Studies, Science, Policy or substantial experience working in the environmental movement
• Experience of developing and delivering successful multi-channel and multinational environmental campaigns
• Ability to activate audiences that have different levels of environmental knowledge/engagement.
• Good influencing and communications skills, able to motivate and manage diverse stakeholders.
• Excellent project management skills with a good attention to detail
• In-depth knowledge about environmental activism in the European context.
• Effective and inspiring ambassador of the brand, representing the company in external and internal events.
• Work experience in both businesses and non-profit organizations is a plus.
• Understanding of political process and experience in shaping public policy is a plus.
• Experience of employee engagement is a plus.
• Demonstrated ability to handle controversial issues professionally.
• Language skills: fluent in English, other languages are a plus.
• Comfortable with team-based work structure. Hands-on, proactive and flexible attitude.
• Strong buy-in to the Patagonia business and mission statement.
Patagonia is committed to equal employment opportunities and diversity.
Employee Conduct:
It is the responsibility of every employee to contribute to a positive work environment through cooperative and professional interactions with co-workers, customers and vendors.
Please make sure that your CV and cover letter are in English.
Solliciteer nu