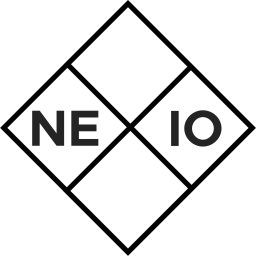 Nexio Projects Group
Sales Lead
Your typical week:
It's Monday morning and you're coming back to the office all refreshed from a great week-end. The week starts with our team meeting, where everyone reflects on the learnings of the past week and shares intentions for the coming one. This creates a space for alignment, awareness and enthusiasm before stepping into the new week and allows everyone to get the latest updates from different departments while hearing about the organization's growth.
During the week, you can expect a close collaboration with the CEO and the marketing team to act upon leads. What is this noise in the background? Your phone is ringing as potential clients want an introductory pitch or need to verify some details before confirming the contract with us.
The week closes off on Friday 5pm with our gratitude award. This is the time to reflect on the successes and challenges of the week and most importantly to share what we're grateful for. After this, our team is always keen to stay longer and enjoy some precious bonding time over beer, wine, and ginger beer – on the house.
Is this an environment you want to work in? Are you a curious person, committed to helping business become a force for good? Do you love the buzzing energy of a team striving towards reaching a common goal? Then read on to learn more about the Sales Lead role.
The Sales Team is the pillar of Nexio Projects that facilitates the transition from the marketing lead funnel to the operational teams at Nexio Projects. Our Sales leads and customer success managers are responsible to generate and follow-up leads built through the Nexio Projects network as well as their own network.    
As a Sales Lead, you will directly report to the CEO who manages the commercial team and operational teams. You will develop and investigate what the best sales funnels are with regards to your experience and approach client in diverse industries, markets and countries across the globe. As Nexio Projects is moving from a start-up to scaleup phase, the Sales Team is growing and evolving rapidly. This role will therefore be fast-paced and challenging but will come with a lot of excitement and provide enormous potential for growth and learning.  
Some of your tasks will include:
Lead a specific market's sales strategy; 
Conduct market research for relevant industries; 
Approach and visit potential clients proactively (currently all digitally); 
Advise clients about their sustainability strategy; 
Visit sustainability events, such as fairs; 
Understand our ideal customers and how they relate to our products; 
Coordinating with marketing on lead generation; 
Tracking sales goals and reporting results as necessary. 
Your profile:
You have minimum 3 to 4 years of work experience in sales or as sales manager; 
Proficiency in English and French is a key advantage, any other European language is a plus; 
You are a sales closer and have in depth knowledge about the B2B market; 
Passionate about sales, cold calling & sustainability; 
Good understanding of sustainability (not essential, but a big plus); 
Experience in customer relationship management; 
Excellent written and verbal communication skills; 
Dedication to providing great customer service; 
Able to work independently; 
Flexible work attitude and able to prioritize working across various time zones; 
Excellent communication and presentation skills; 
You are a team player that works quickly, independently and on schedule; 
You are a well-organized person who can prioritize tasks well and have strong time management skills; 
You thrive in diverse and intrapreneurial environments where initiative taking is rewarded; 
You do not only want to work on sustainability topics but also practice what you preach through a sustainable lifestyle. 
Your perks:
A dynamic, international, creative and professional working environment;
An environment where entrepreneurialism and creativity are key;
Constant learning opportunities that enable you to grow and apply your knowledge on a variety of projects, with a training allowance per year (time and costs covered in part);
A performance-based bonus scheme on top of your base salary;
A flexible work environment where you are free to work from home for 50% of the time – if desired;
Transportation allowance if necessary, although we highly encourage you to bike to work;
Contribution towards wellbeing services (mental or physical health memberships/services).
A free Swapfiets subscription;
An opportunity to deepen your knowledge and specialize in key sustainability topics that interest you most;
Fresh fruit and flower delivery every week;
A fun, friendly, start-up environment, with:
A gratitude award shared by colleagues sharing appreciation for each other's work;
A weekly Friday evening drink to wrap up the week, and get to know each other on a more personal level;
Quarterly team events;
Volunteering opportunities