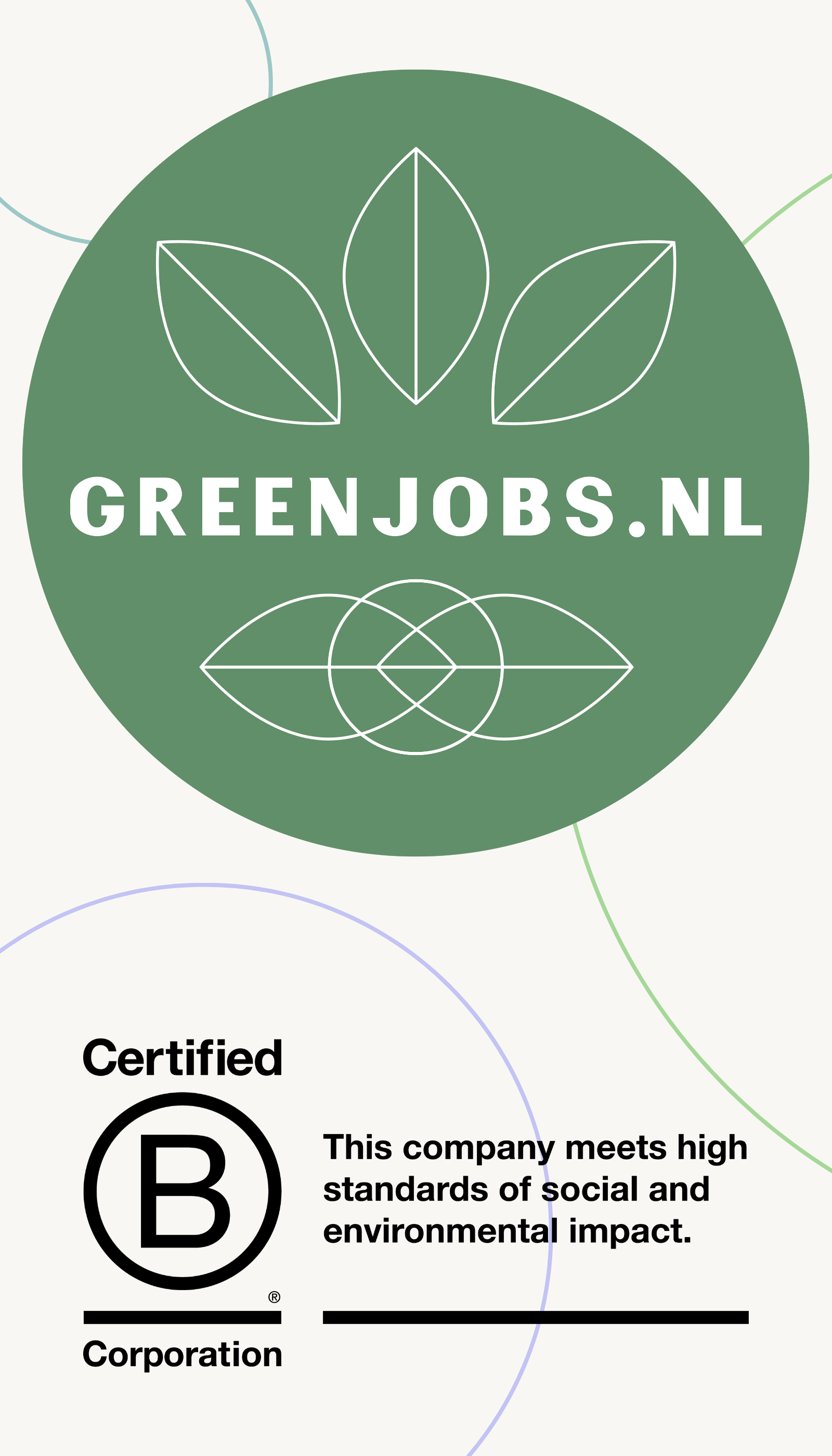 Thé largest job site with jobs for you and the future.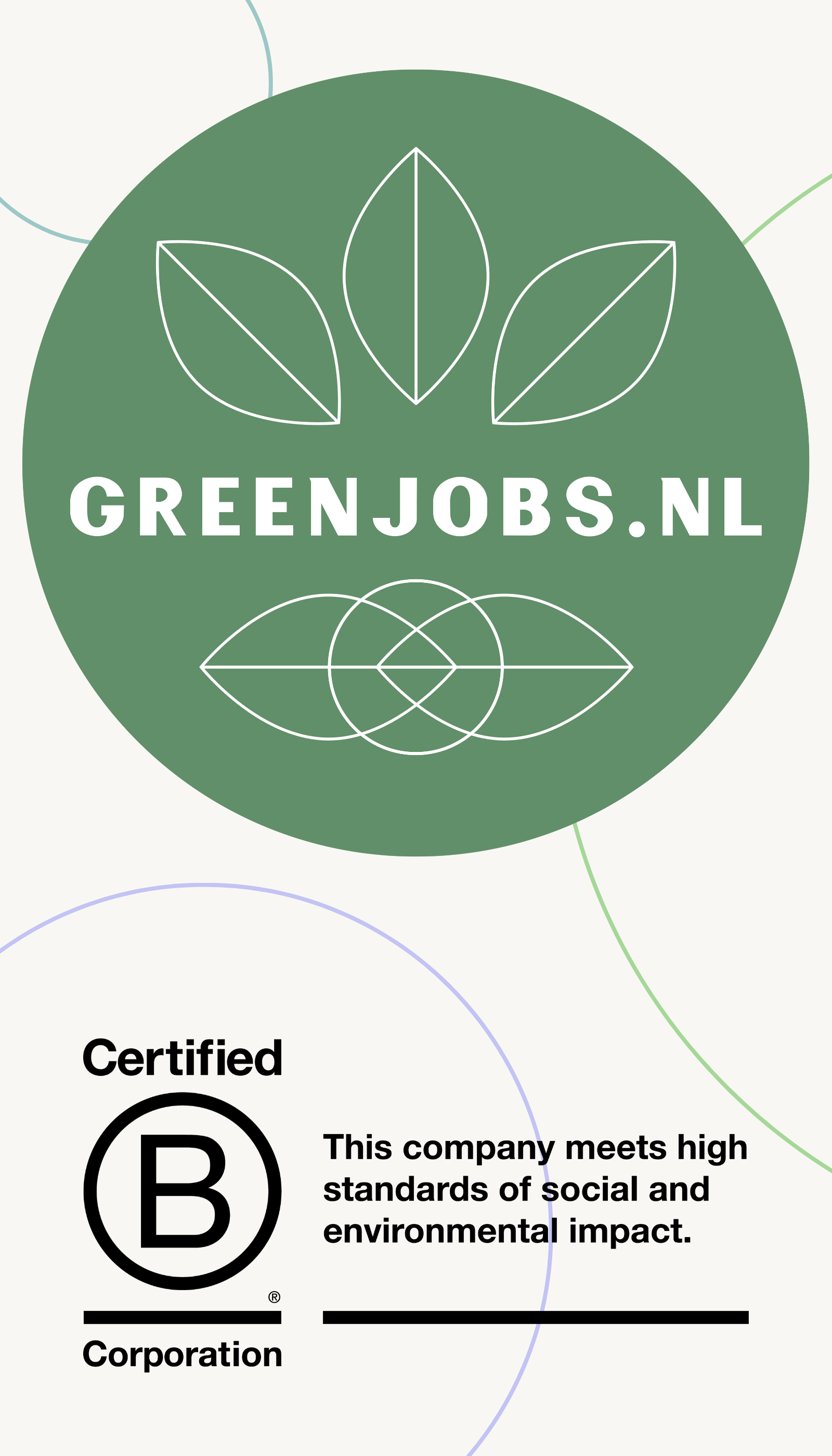 Greenjobs.nl is thé job site with the most exciting jobs for you and the future. Find a job that suits you and make a positive impact on the climate and/or society.
Your future begins at Greenjobs.nl
At Greenjobs.nl, you'll find the largest selection of job vacancies from companies, organizations, and governments that, like you, want to make a difference. Get involved in sustainability, fair trade, the energy transition, sustainable mobility/EV, nature conservation, or social entrepreneurship. Whether you're a beginner, professional, freelancer, or intern, Greenjobs.nl has your new dream job or assignment.
Greenjobs.nl is the largest platform where sustainable, social, and future-oriented employers and ambitious, creative, and engaged job seekers come together to make a difference for the future. In addition to many sustainable vacancies, you'll also find job positions with a societal impact.
Greenjobs.nl is a B Corporation and committed to be a force for good, putting people and the planet first. Greenjobs.nl's mission is for all business and government jobs to have a positive impact on the world and for equal opportunities for everyone in the job market. Together, we work towards a sustainable, fair, and meaningful future.
Greenjobs.nl is a member of MVO Nederland (CSR Netherlands) and a Business Supporter of the World Wildlife Fund (WWF). With the support of Greenjobs.nl, WWF is giving back forests to the Earth. Furthermore, Greenjobs.nl is a co-founder of 'Let's play equal – The most unfair game in the world'. Thé board game promoting JEDI (Justice, Equity, Diversity, Inclusion).
RECOMMENDATIONS ABOUT GREENJOBS.NL
What sustainable employers and jobseekers have to say about Greenjobs.nl