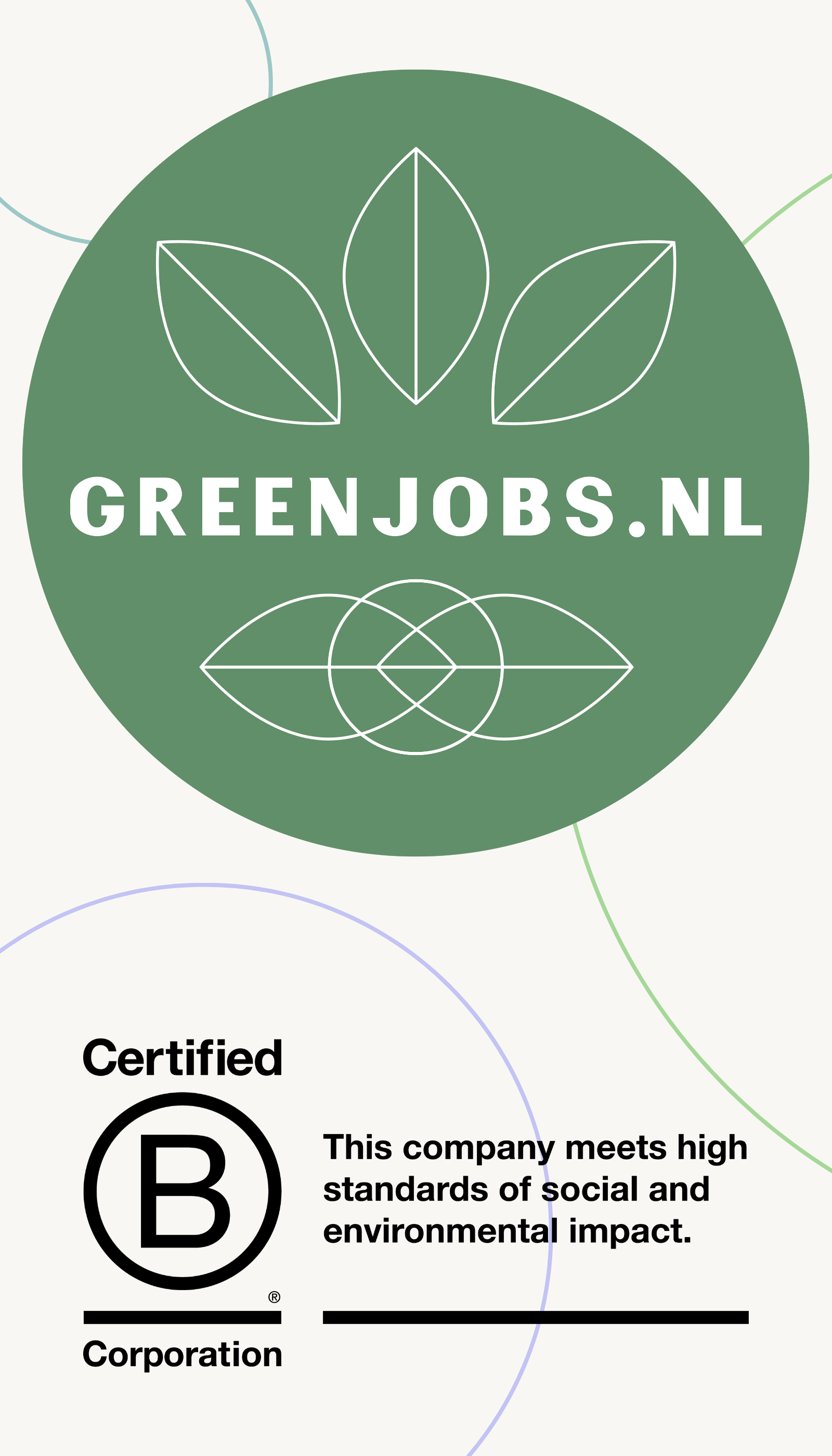 Thé largest job site with jobs for you and the future.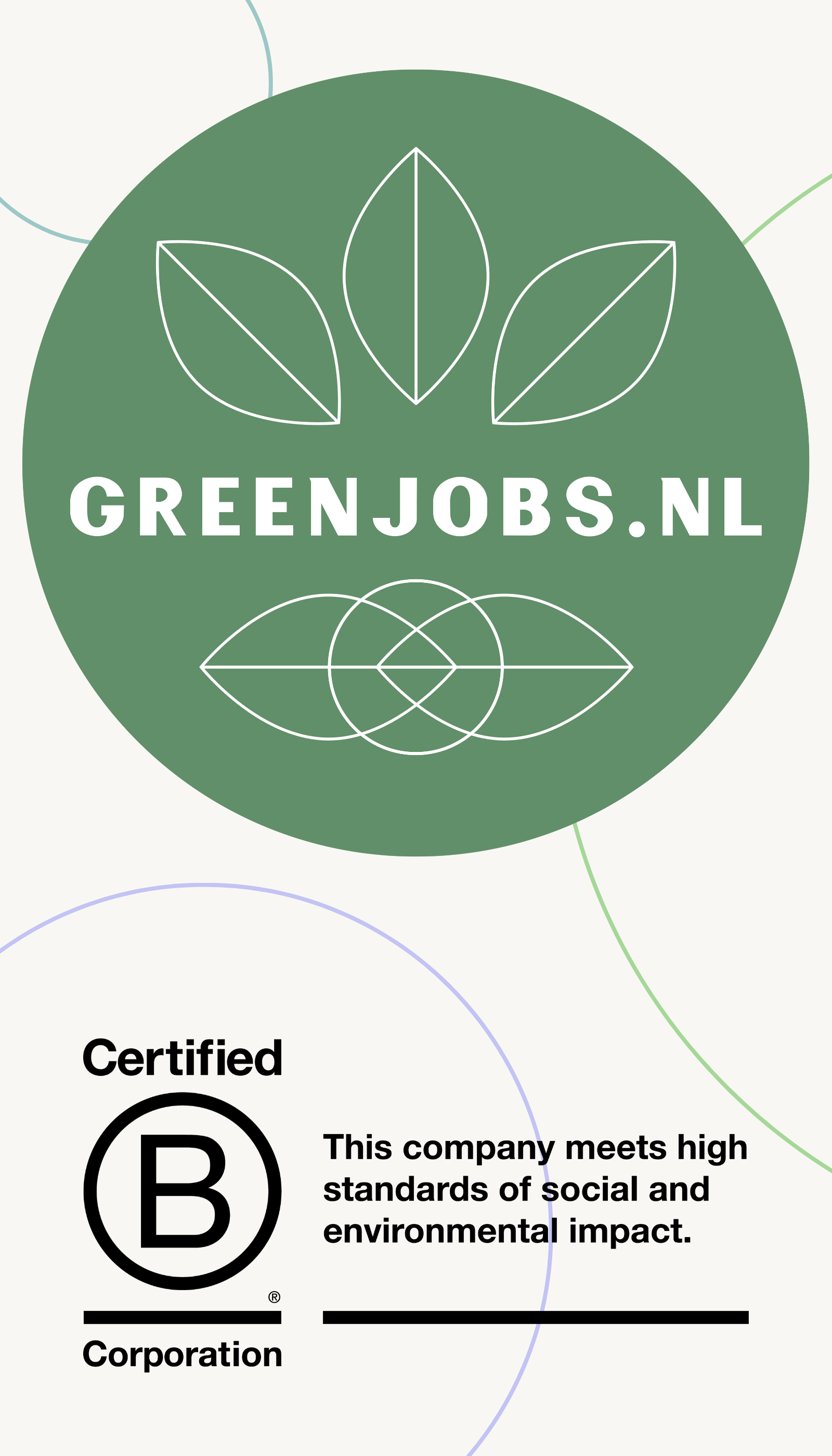 Greenjobs.nl is thé job site with the most exciting jobs for you and the future. Find a job that suits you and make a positive impact on the climate and/or society.
Your future begins at Greenjobs.nl
At Greenjobs.nl, you'll find the largest selection of job vacancies from companies, organizations, and governments that, like you, want to make a difference. Get involved in sustainability, fair trade, the energy transition, sustainable mobility/EV, nature conservation, or social entrepreneurship. Whether you're a beginner, professional, freelancer, or intern, Greenjobs.nl has your new dream job or assignment.
Greenjobs.nl is the largest platform where sustainable, social, and future-oriented employers and ambitious, creative, and engaged job seekers come together to make a difference for the future. In addition to many sustainable vacancies, you'll also find job positions with a societal impact.
Greenjobs.nl is a B Corporation and committed to be a force for good, putting people and the planet first. The mission of Greenjobs.nl is to create a sustainable and livable future for everyone. Greenjobs.nl strives to transform all jobs into jobs that have a positive impact on the climate and society. The aim of Greenjobs.nl is to help everyone find jobs that contribute to a better future.
Greenjobs.nl is a member of MVO Nederland (CSR Netherlands) and a Business Supporter of the World Wildlife Fund (WWF). With the support of Greenjobs.nl, WWF is giving back forests to the Earth. Furthermore, Greenjobs.nl is a co-founder of 'Let's play equal – The most unfair game in the world'. Thé board game promoting JEDI (Justice, Equity, Diversity, Inclusion).


Would you like to learn more about Greenjobs.nl and our mission? Read more about the mission of Greenjobs.nl here.


RECOMMENDATIONS ABOUT GREENJOBS.NL
What sustainable employers and jobseekers have to say about Greenjobs.nl