Subscribe for the sustainable newsletter that will pop-up twice per month in your inbox full with sustainable jobs and sustainable (work)tips! (Dutch only)
Subscribe now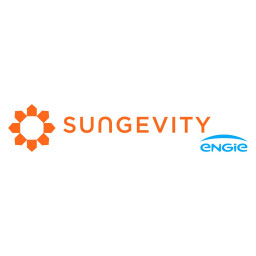 Sungevity
Project Manager Solar Installations (French speaking)
Do you think it is important that projects are managed down to the last detail? Do you like planning, solving problems and leaving customers satisfied? And do you want to help create a better world with your work? Then read on to find out how you can contribute to one of the biggest revolutions going on right now: solar power.
About Sungevity
Our mission is simple but important: covering all roofs with solar panels to boost the energy transition. To spark this rooftop revolution, we are dedicated to making solar energy easy, affordable and fun. To accelerate our mission, we are looking for new solar warriors to join our passionate and international team.
Our 150 committed employees work hard to make our mission reality. We do this from our laid-back office in the north of Amsterdam or flexible from home. Together with our partners, installers and customers, we are building a new generation: Generation Sun. Curious to get to know our organization and culture? Have a look at our job page!


Your role
As Project Manager Solar Installations you are responsible for providing our customers with a great experience after they decide to go solar. You are in charge of preparing the solar installation for your customers, while communicating daily with our installers. You do this by ensuring that the correct materials reach the installer and by providing the instructions for each specific installation. In short, you ensure that the customer experiences a carefree installation.

Solving any problems and customer concerns that come your way with a proactive attitude will be part of your responsibility. Other responsibilities include daily e-mail and telephone correspondence and occasionally visiting solar installations at our customers home and installation partners.
The knowledge you will acquire from working as a Project Manager enables you to answer any technical questions from customers regarding the installation, from installers themselves, as well as questions from colleagues in other departments. With a positive attitude and fit for purpose solutions you aim for smiling faces among our customers and installers.

Our wish list
MBO4/HBO (bso/bac) working and thinking level;
Fluent in French;
You work in a structured way and know how to prioritize;
Customer-oriented;
You are curious and learn quickly;
Flexible, stress resistant and solution oriented;
Knowledge of the English language is a plus;
Like us, you believe in sustainable energy.
Why it's so great to work for Sungevity
A job for 32-40 hours a week, in which you can really make a difference within a sustainable entrepreneurial environment;
A salary between €2500-3100, that matches your skills and experience;
Do you have a 9 to 5 mentality? Great! Working overtime is not our cup of tea;
Full travel allowance (from 10 km) and 25 vacation days;
A pension scheme = fun in your old age;
The flexibility to work (partly) from home or from our (cheerful) office in Amsterdam North;
Various learning tracks, for which we work together with Lepaya;
Unlimited and anonymous access to the e-health platform 'OpenUp' that provides access to webinars, self-help programs, health checks and professional psychologists. We think it is important that you feel comfortable in your own skin, both at work and privately;
Monthly drinks & 4x a year a company event;
Learning everything about solar energy and other technologies within the energy transition: the future is now!
The diversity of backgrounds, cultures and perspectives within Sungevity is essential to achieve our mission. Our challenges are unique, we need as many different voices as possible to solve them together - voices like yours. Wherever you come from, who you love or what you believe in, you are welcome to be yourself at Sungevity. So feel free to omit this from your resume, if you would like!

The application process consists of a quick phone call to go through your application and 1 (online) interview. If this goes well, we will invite you to a short assessment in the second round.

Excited? Then hit the apply button! We handle applications as they come in.

Apply now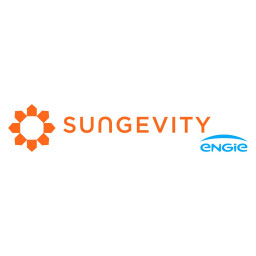 Sungevity Nederland
Company Profile
13 jobs
Job details