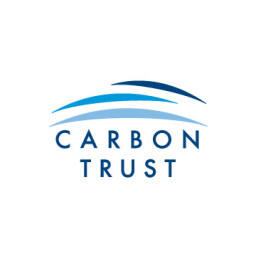 Carbon Trust
Marketing Executive, Europe
Marketing Executive, Europe
Contract Term: Permanent
Location: Amsterdam
Closing date: 23rd June 2021
Salary: Commensurate with experience
About the role:
We are looking for a Marketing Executive to support the Marketing and Communications Manager in the delivery and deployment of the marketing and communications plan in Europe.
You will work with the Marketing and Communications Manager and Business Developments leads to deliver tailored, localised marketing campaigns in line with the global brand strategy and vision to grow awareness and relevance of the Carbon Trust brand in Europe, in line with business objectives.
You will ensure quality content is available in relevant European languages, managing the translation process and will support a continuously rolling pipeline in support of business development from end to end.
About us
The Carbon Trust's mission is to accelerate the move to a sustainable, low carbon economy. We are independent experts on carbon reduction and resource efficiency, who reinvest surpluses from group commercial activities into our mission.
The Carbon Trust provides innovative advice to governments and businesses around the world to support the global transition to a low carbon economy. We work closely with decision makers and implementers in key institutions in the UK and across multiple emerging and developing countries on low-carbon finance, programmes, policy and technology.
Main duties and responsibilities:
Research market dynamics and needs and feed local needs and insights into market research plans
Create and continuously update our client database and lead on engaging communication with existing clients (e.g. newsletter)
Develop communications materials for Carbon Trust's projects including but not limited to, website content, factsheets, newsletters, and case studies, press releases, that show the breadth of the Carbon Trust's work and support new client acquisition
Support the Events & Partnerships Manager in the deployment of the European events plan, in line with business objectives
Act as coordinator of marketing work in Europe, ensuring any arising marketing needs for the region are clearly articulated and reflected in the global plan
Adapt global assets and develop any additional tailor-made branding and communication materials for Carbon Trust work in Europe, working in collaboration with international colleagues
Key skills we are looking for:
Clear contribution to raising awareness and consideration of the Carbon Trust, its services and their reputation to businesses and organisations in a cost-effective manner across mainland Europe
Meeting agreed business development targets – e.g. lead generation, conversion
Meeting agreed revenue targets through providing strong opportunities for the business
Managing activities in line with the agreed business plan and within agreed annual budgets
Experience in the delivery of marketing materials and assets
Clear evidence of delivering marketing activity to target and on time in more than one mainland European country
Evidence of flexible thinking and delivery of multiple projects at the same time
Competent across a number of marketing disciplines e.g. digital, social, PR and content marketing
Fluency in English as well as at least one of Dutch, French, German or Spanish
Content creation across different platforms – e.g web, social media, design, video
Ability to demonstrate and communicate a natural fit and clear alignment with the goals of the Carbon Trust
Completes own role independently or with minimal supervision
Qualifications and experience:
Good skills and experience in digital, social and content marketing in mainland European markets
Content creation evidence
Experience of planning and implementing marketing projects
Experience of delivering campaigns on time and to budget
Educated to degree level or equivalent
Strong alignment with the values of the Carbon Trust and a clear interest in sustainability
Salary & Benefits:
We offer a competitive salary and a performance based bonus. Our hours are 37.5 per week with 25 days paid holiday plus bank holidays and a generous pension scheme.
A GVB annual 'I travel Business Card' will be provided.
Joining the Carbon Trust provides an opportunity to work alongside some of the leading practitioners in the low carbon arena so if you are excited by this opportunity and would like to join us please click the apply button to visit our application page and submit your CV and a cover letter.
We are an equal opportunities employer, value diversity in our workforce and make our decisions based on your skills and experience. We can only accept applications from those who can prove their eligibility to work in the Netherlands. No agencies or publications.
Please be aware that due to the current situation surrounding Covid-19, interviewing and onboarding processes may take place via video conferencing.
Apply now