Meld je aan voor de maandelijkse nieuwsbrief met de laatste vacatures, werktips en duurzame nieuwtjes
Klik hier!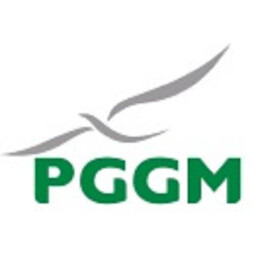 PGGM
Sustainability & ESG Expert
Sustainability & ESG Expert
36-40 hrs - Zeist
As Associate Director Sustainability & ESG you help to bring the PGGM Infrastructure Investment Fund to the next level of sustainable value creation.
Your role
As Sustainability & ESG Expert you will be linchpin in the execution of our sustainability ambition. You will develop and execute initiatives to advance sustainability & ESG stewardship and help to bringing the Fund to the next level of sustainable value creation. You will harness external and internal expertise with the goal to create positive difference for the Fund investors through the lens of corporate governance, social and environmental impact as well as sustainable business development solutions.
Your key responsibilities:
connect with sector teams and the wider PGGM Private Markets platform and orchestrate and facilitate execution of our 2025 Sustainability strategy focusing on creating of positive difference and verifiable evidence;
safeguard and improve integration of ESG factors across our whole investment process;
drive a targeted and structured dialogue and knowledge exchange between infrastructure team and senior management of portfolio companies, where PGGM is an influential investor and shareowner;
develop / improve infrastructure team expertise in creating tangible sustainable solutions and business improvement ideas and opportunities;
develop and improve consistent and reliable data exchange for ESG reporting and ensure compliance with the data quality and integrity under the prevailing PGGM policies, regulatory requirements and laws;
advise the infrastructure team on the ESG risks and their mitigation strategies in connection with new investment propositions.
Your department within PGGM
PGGM is a Dutch pension fund service provider with roots in healthcare and wellbeing sector, responsible for investing and managing the pension administration for different pension funds, their affiliated employers and employees with more than EUR 250 billion assets under management. You can read more about us in our annual report here: PGGM - Integrated report 2020 (pggminvestments.nl). Our Clients, including our largest Client of PGGM, the pension fund for healthcare and wellbeing (PFZW), view sustainability and ESG performance critical for their investment strategy. PFZW has set the 2025 sustainability strategy goals for supporting sustainable development and promoting responsible investment. In line with these strategic direction at least 20% of the invested assets should be supporting the UN sustainable development goals. We shall focus on creating positive difference in two areas: (1) people and health, and (2) combating effects of climate change. The portfolio should demonstrate compliance with the minimum sustainability requirements and we shall map out and limit exposure to risk of climate change.
Infrastructure team
PGGM's Infrastructure team is part of our Private Markets division. Investment in infrastructure is strongly aligned with the long term investment strategy of PGGM and its clients. The Infrastructure team has a global mandate to invest in equity of infrastructure companies across 4 different sectors including (i) energy & utilities, (ii) transportation, (iii) communication infrastructure and (iv) PPP & social infrastructure. The team currently consist of 40 professionals and is located in Zeist, The Netherlands. The team is the manager of the PGGM Infrastructure Fund, a globally diversified, open-ended core infrastructure fund with ca EUR10bln currently invested across ca 30 portfolio companies. The fund is expected to grow substantially over the coming years. Check this link to learn more about the PGGM Infrastructure Investment Portfolio: https://www.pggm.nl/en/our-services/infrastructure/
Your background
You are a hands-on, self-starting sustainability & ESG expert with proven track record and work experience in identifying risks and opportunities in relevant infrastructure sectors. You are driven and have "do well by doing good" attitude and are persistent and outcomes-driven. Furthermore you are a strong teamplayer and connector, you can work independently, and you are a structured thinker and clear and inspiring communicator.
Specific abilities and experience:
Experience: you have from 6 years of relevant experience related to infrastructure/other capital-intensive industries, for example as sustainability consultant or ESG/sustainability manager e.g. within an infrastructure company. You also have appreciation of sustainability initiatives solutions and technology.
Analysis: you demonstrate strong quantitative, analytical and problem solving abilities, and working with data.
Regulation: you demonstrate understanding and interest in current status and ongoing developments of regulatory requirements (e.g. SFRD), ESG reporting (e.g. PRI / GRESB), corporate non-financial reporting and you are able to translate the objectives into actionable plans and plans into tangible outcomes within the fund portfolio companies.
Education: An advanced academic degree (MSs or equivalent) with excellent grades, preferably in Economics, Business, Sustainability, Environmental Science, Engineering, and/or other relevant fields.
Fluency in English both verbally and in writing is prerequisite. We are only able to consider individuals with a valid work permit/visa for The Netherlands.
What we offer:
A professional and dynamic working environment providing plenty of opportunities to hone your skills and to foster independent and innovative thinking. Our culture is one of collaboration, development and support with the goal of working together to deliver excellent services to our clients. We offer assistance with relocation and a relocation allowance.
ESG &Sustainability Expert: your new job at PGGM?
As ESG & Sustainability Expert, do you want to make positive impact on the PGGM Infrastructure Investment Fund ? If so, send us your application and choose a job with impact.
Any questions or want to know more? Contact recruiter Irma Bousardt, tel +31630339754 (preferably send a WhatsApp message first) or irma.bousardt@pggm.nl.
You can apply by pushing the blue application bar at our careersite and fill in the application form.
An assessment may be part of the selection process. Pre-employment screening and references check are an integral part of the selection procedure.
PGGM and Coronavirus
Due to COVID-19, most PGGM staff largely work from home. Introductions and interviews are done by video calls in Microsoft Teams. A final interview will take place at the office. Much of your onboarding will be done remotely, but we will do our utmost to give you a warm welcome to PGGM.
To recruitmentagencies
We know that there are many parties who wish to search with us or who are keen to offer their services for this vacancy, but at PGGM we recruit new colleagues ourselves. We therefore do not appreciate and will not consider unsolicited approaches for recruitment & selection or CVs.
Solliciteer nu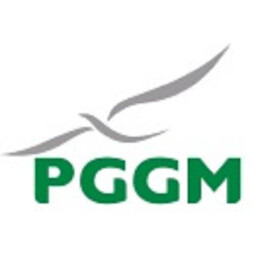 PGGM
Bedrijfspagina
1 vacature