Meld je aan voor de maandelijkse nieuwsbrief met de laatste vacatures, werktips en duurzame nieuwtjes
Klik hier!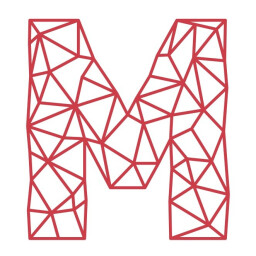 Metabolic
Sustainability Consultant Intern (Agrifood) - Fall 2021
About Metabolic
Metabolic's mission is to transition the global economy to a fundamentally sustainable state. We advise governments, businesses, and NGOs on how to adapt to a fast-changing global context. Combining systems thinking and data science, we map and understand local and global systems to assess where to intervene and develop solutions that can dramatically shift how the economy functions.
We are an international and dynamic team of around 90 people who share an ambition for catalyzing a sustainable future. Based in the Netherlands with an increasingly international reach as a company, we work at the cutting edge of sustainability initiatives for a broad range of clients across the Netherlands, Europe, the US, and Asia.
About the internship
Metabolic is looking for an intern to support the Agrifood and Biodiversity sustainability consulting team. This team evaluates and recommends systemic change with the food system and works closely with NGOs, the private sector, and the Science-Based Targets Network. We are looking for someone with experience or demonstrated interest in agrifood value chains, smallholder farmers, carbon accounting, regenerative agriculture, and/or business case development.
The internship focuses on working with private sector organizations to redefine their sustainability targets and develop action plans that have a strong business case for the companies and the farmers they work with. We work with leading NGOs and agrifood companies to conduct impact assessments, develop measurement frameworks and create roadmaps for mitigating impact at different spatial scales.
In your role, you will:
Conduct and summarize research on how organizations are impacting habitats, biodiversity, land degradation, and water quality
Help to develop models and analyze data on environmental impact within agrifood systems.
Help to develop and analyze regenerative agriculture actions and create roadmaps for implementation.
Establish the business case of companies and farmers to implement different interventions
Help prepare research and reports related to food, agriculture, and biodiversity
The position lasts for 5-6 months and starts on September 6th, 2021. The internship requires 4-5 days of work per week.
This internship provides a stipend amounting to €400/month pro-rata (based on 40 hours per week).
Requirements
An ideal intern has a background in biological/agricultural science or business and a demonstrated interest in sustainability. We're looking for someone that falls within the following criteria:
Excellent English communication skills, including writing
Proven research skills
Experience in Microsoft Office - in particular, Powerpoint and Excel (or the Google equivalents)
Background or demonstrated interest in sustainability science
Understanding farm economics is a plus
Experience with accounting for environmental impacts is a plus
Experience with regenerative agriculture is a plus
Eligibility Criteria
To be eligible for an internship with Metabolic, the following criteria must be met (non-negotiable):
Have a residence permit in the Netherlands (valid for working purposes and the entire duration of the internship)
Have a BSN (burgerservicenummer/citizen service number
Currently enrolled or recently graduated from a relevant Master's program.
The deadline to apply is 5th August 2021 at 23:59 CET. Interviews will be conducted in the week of August 9th.