Meld je aan voor de maandelijkse nieuwsbrief met de laatste vacatures, werktips en duurzame nieuwtjes
Klik hier!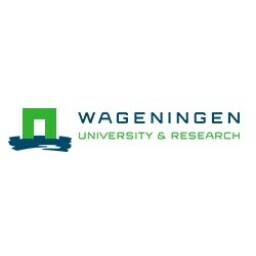 Wageningen University & Research
Researchers Sustainability metrics and Life Cycle Assessment Agrifood
Researchers Sustainability metrics and Life Cycle Assessment Agrifood
We are looking for
Are you an expert in Sustainability metrics and Life Cycle Assessment in the domain of agrifood? Do you want to contribute to a future-proof and sustainable world by reducing the environmental and social footprint of agricultural/food products and production practices?
We have two vacancies, which are part of the expertise group Performance & Impact Agrisectors, one of the seven groups within Wageningen Economic Research. This group consists of 35 enthusiastic professionals who are dedicated to help solving challenges such as how we can produce enough healthy and safe food in a sustainable and fair way, reducing climate change, preserving biodiversity and natural resources. We conduct socio-economic studies (e.g., monitoring projects, scenario studies, ex-ante evaluations) and policy research (policy analyses, evaluations, foresights) for national and international governments, NGOs and businesses, contributing to the Sustainable Development Goals. Our work has often direct impact on decisions of governments and businesses.
We find the dissemination of our research results very important, for example through client presentations, workshops, (interactive) reports and scientific publications. In addition, we communicate actively about our research and participate in the social debate.
Your role
As a researcher, you will work in alternating interdisciplinary project teams on research projects in the field of sustainability metrics and life cycle assessment (LCA). You help to define and implement measurement systems, develop LCA methodologies and tools, interpret and report the results. You will present the research results in a clear manner and, based on that, provide independent advice to our clients. Depending on your experience, you acquire and lead projects. You are a sparring partner for our clients and able to translate their knowledge questions into clear research and project proposals.
Examples of challenges that you may work on include:
Creation of LCA standards (like EU Product Environmental Footprint Category Rules) for a specific product category
Define GHG emissions goals, mitigation paths and measure progress
A Life Cycle Analysis on a new vegan food product to advise a company on sourcing strategies
In a European project, assess newly developed technical alternatives for pesticides on sustainability and security, new scenarios for livestock systems or assess current farming and marine systems
Where needed, develop new methods (e.g., anticipatory LCA and Social LCA)

We ask
an MSc in a subject with a strong sustainability component (e.g. industrial ecology, environmental science; agricultural science; sustainable energy);
advanced knowledge of sustainability metrics and life cycle assessment methods (e.g., PEF), life cycle inventory databases (e.g., ecoinvent, agri-footprint), emission models and tools;
knowledge of the agri-food sector;
experience with quantitative data analysis;
excellent analytical skills;
2-5 years of experience in a project-led organisation and applied research.
a committed personality who enjoys working in a team, has a customer and result-oriented attitude, has good presentation skills and the ability to perform under pressure;
excellent communication skills in Dutch and English, both oral and written (given the intensive interaction with Dutch clients, excellent command of Dutch is obligatory).

We consider the following qualifications as a strong bonus:
experienced in programming languages (e.g., Python) to develop methods, models or tools;
experience in leading projects;
a PhD in a relevant subject;
scientific publication skills, proven by at least one co-authored publication.

We offer
Wageningen University & Research offers excellent terms of employment. A few highlights from our Collective Labour Agreement include:
working hours that can be discussed and arranged so that they allow for the best possible work-life balance;
the option to accrue additional holiday hours by working more, up to 40 hours per week;
sabbatical leave, study leave, and paid parental leave;
there is a strong focus on vitality and you can make use of the sports facilities available on campus for a small fee;
a fixed December bonus of 3%;
excellent pension scheme.
In addition to these first-rate employee benefits, you will of course receive a good salary. We offer, depending on your experience, a competitive gross salary of maximum €5.183,- for a full-time working week of 36 hours, in accordance with the CLA Wageningen Research (scale 10-11). Additionally, a contract for 0.8 FTE can be discussed.
Wageningen University & Research encourages internal advancement opportunities and mobility with an internal recruitment policy. There are plenty of options for personal initiative in a learning environment, and we provide excellent training opportunities. We are offering a multi-faceted position in an international environment with a pleasant and open working atmosphere.
Coming from abroad
Wageningen University & Research is the university and research centre for life sciences. The themes we deal with are relevant to everyone around the world and Wageningen, therefore, has a large international community and a lot to offer to international employees. Applicants from abroad moving to the Netherlands may qualify for a special tax relief, known as the 30% ruling. Our team of advisors on Dutch immigration procedures will help you with the visa application procedures for yourself and, if applicable, for your family.
Feeling welcome also has everything to do with being well informed. Wageningen University & Research's International Community page contains practical information about what we can do to support international employees and students coming to Wageningen. Furthermore, we can assist you with any additional advice and information about helping your partner to find a job, housing, schooling, and other issues.
More information
For more information about this position, please contact Mieke Weegels, a.i. Head of Performance and Impact Agrisectors via +31(0)70-335 8231 of mieke.weegels@wur.nl.
For more information about the procedure, please contact Sandra Willemsen, Corporate recruiter or Joke Toet, Recruitment support via recruitment.ssg@wur.nl.
Would you like to get an impression of working at Wageningen Economic Research? Then take a look at this link: https://youtu.be/s3Ymarxh8BA
Do you want to apply?
You can apply directly using the apply button on the vacancy page on our website which will allow us to process your personal information with your approval.
This vacancy will be listed up to and including the 23rd of June, 2021. We will schedule the first job interviews as soon as possible after closing date.
The vacancy will remain open until it is permanently filled, if you come across this vacancy for the first time after the 23rd of June 2021, please contact us for the current status.
Equal opportunities
Wageningen University & Research (WUR) employs a large number of people with very different backgrounds and qualities, who inspire and motivate each other. We want every talent to feel at home in our organisation and be offered the same career opportunities. We therefore especially welcome applications from people who are underrepresented at WUR. For more information please go to our inclusivity page. A good example of how WUR deals with inclusiveness can be read on the page working at WUR with a functional impairment.
We are
Wageningen University & Research
The mission of Wageningen University and Research is "To explore the potential of nature to improve the quality of life". Under the banner Wageningen University & Research, Wageningen University and the specialised research institutes of the Wageningen Research Foundation have joined forces in contributing to finding solutions to important questions in the domain of healthy food and living environment.
With its roughly 30 branches, 6.500 employees and 12.500 students, Wageningen University & Research is one of the leading organisations in its domain. An integrated approach to problems and the cooperation between various disciplines are at the heart of Wageningen's unique approach. WUR has been named Best Employer in the Education category for 2019-2020.
These are the points our employees list as good reasons to come work at WUR: read the 5 reasons to come work at WUR
We will recruit for the vacancy ourselves, so no employment agencies please. However, sharing in your network is appreciated.
Solliciteer nu