Meld je aan voor de 2-maandelijkse nieuwsbrief met de laatste vacatures, werktips en duurzame nieuwtjes
Klik hier!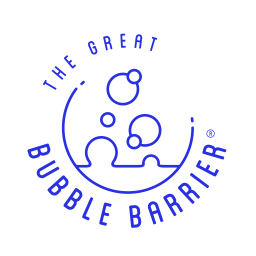 The Great Bubble Barrier
R&D Engineer
32-40 hours per week
Start date: As soon as possible
EU working permit
Fluent in English
Based in The Netherlands
Why we exist
Plastic pollution is a worldwide problem. Even with an advanced waste infrastructure, canals and rivers still show a significant pollution with plastic. That's why we created The Great Bubble Barrier.
Our mission is to stop plastic pollution in rivers and canals before it reaches our oceans… with bubbles! By recovering plastic debris early on, we minimise its negative impact on the environment.
Joining The Great Bubble Barrier means you'll be joining our fight for cleaner oceans.
What will you do
As our new R&D engineer, you will be tightly involved with the development and improvement of the three core components of our Bubble Barrier system: Curtain, Catchment and Compressor. These components have their own individual technical challenges which you will be working on. This may involve conceptual phases as well as optimising existing systems. You will use your technical engineering skills to critically assess design choices, come up with recommendations and solutions, work on the realisation of these systems in contact with partners, suppliers, and clients.
You are someone who likes to get their hands dirty to get things done, but you can also think strategically to achieve the business goals. You know how to prioritise so that not only the next Bubble Barrier will be a success, but also the coming twenty all over the world.
A workday will consist of project work or product development, which will include:
Execute and coordinate the technical development of the curtain, catchment, and compressor unit according to the business strategy
Maintain and create new strategic partnerships
(Hydrodynamic) analyses, technical calculations, and (minor) simulations to validate design choices
Execution of basin tests and operational tests of concepts, scaled models and prototypes
Cooperation and communication with the project engineers and sales department
Supporting project engineers with the implementation of new Bubble Barrier systems

Skills & requirements
Essential:
Intrinsic motivation to combat plastic pollution
Academic degree or equivalent, in a relevant subject such as Offshore-, Mechanical-, Civil or Maritime engineering or similar. Specialisation in or affinity with hydrodynamics required.
Proficiency with CAD programs (preferably with Autodesk)
Basic knowledge about CFD
Experience with engineering programming languages such as Matlab, Python, C++, etc.
Ability to work independently and to prioritise when needed
Valid driving licence (B)
Fluent in English, reading and writing
Desirable:
Experience with different manufacturing processes and methods
Able to understand Dutch and communicate with Dutch suppliers
Able to speak an additional language
What we offer
We are a young social enterprise dedicated to improving our rivers and oceans' health. You'll
be joining us in our mission, working in a team of passionate people. We offer flexible work
hours, a work laptop, 20 holidays (based on 40h/week) + 5 standard days off, employee
discounts, free lunch and social drinks at the office (including rooftop terrace) when COVID
restrictions allow, and home-work travel cost compensation within the Netherlands.
Salary indication:
€3.000,- to €3.400,- gross depending on experience, for 40h/week, excluding holiday allowance of 8%.
As a social enterprise, our profits are directly invested back into our mission and the salary
offered may not reflect those of commercial entity.
The Great Bubble Barrier is committed to the principle of equal employment opportunity,
regardless of sex, marital status, race, religion, age, disability, sexual orientation, gender
identity and any other characteristics unrelated to the performance of the job. Selection will
be in accordance with objective, job related criteria and the appointment will be based on
applicant's merits and abilities.
How to apply
Sounds like you? Send us your resume and cover letter (in English) via the button below. We look forward to hearing from you!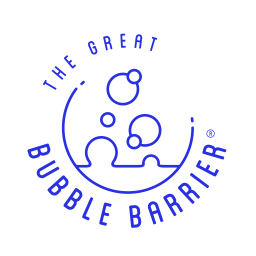 The Great Bubble Barrier
Bedrijfspagina
1 vacature
Vacature details