Meld je aan voor de wekelijkse nieuwsbrief van Greenjobs.nl met de laatste duurzame vacatures, -(werk)tips en nieuwtjes.

Klik hier!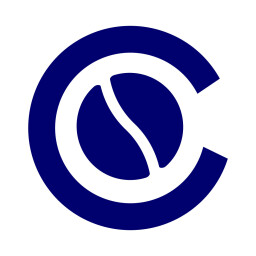 Caffe Inc.
Quality control support
Part-time job position in Amsterdam
Starting date: February 1St, 2024
Duration: minimum 7 months
About us
Hello, we are Caffe Inc. We believe that no resource should go to waste. We have developed a 100% circular solution in which coffee waste is completely re-used. Our ultimate goal is to become the world's largest biorefinery for coffee waste. The coffee waste is used as a resource to recover beautiful ingredients that fit a conscious lifestyle. We mainly produce coffee oil for the personal care and food industries, and coffee blocks for the biobased materials industry. We have an R&D pipeline that includes innovative coffee colorants. As such we create value instead of burden, from the grounds up!
We are entering an exciting phase in which we are scaling up our production plant to recover coffee ingredients and so we are expanding our team. Are you ready to join the coffee revolution and make a change for the better?
Role description
We are looking for a student with laboratory experience and affinity with analytical chemistry.
In this job you will support us with the quality control of Caffe Inc. upcycled coffee ingredients. This includes setting-up the analytical methods and subsequently supporting on performing quality control of the ingredients made at the production location. On top of that, you will help our R&D postdoc with researching the product lifetime and quality.
Profile
You are enrolled as a student of HBO (final year), BSc (final year) or MSc in chemistry, analytical chemistry, laboratory technician, or similar.
You are available to work 2 days per week (16 h/week).
Flexible schedule is possible.
You have experience working in the laboratory.
Preferably, you have experience with analytical methods such as UV-vis spectroscopy, titrations, gravimetry, among others.
What we offer
An exciting role within our ambitious company to turn coffee waste into coffee resources.
Access to our laboratory facilities.
Gain experience in a quality control job position in an innovative company.
Opportunity to grow within the company into other technical positions.
Learn from the different perspectives of office management to operator, and postdoc.
We offer a market fare compensation.
Application process
Enthusiastic? Does the profile fit you well? Then email your resume in English with motivation letter to us via the link below no later than January 7th, 2024.
*Candidates with a suitable profile would be invited for an interview at our office on January 12th, 2024.