Meld je aan voor de nieuwsbrief van Greenjobs.nl die 2x per maand in je inbox verschijnt met de laatste duurzame vacatures, -(werk)tips en duurzame nieuwtjes.

Klik hier!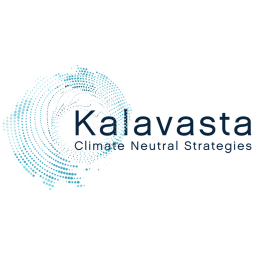 Kalavasta
(Junior) Transition Consultant
Are you enthusiastic about having a positive impact on society? Are you ready to put your strong quantitative skills into use by furthering some of the most challenging transitions?
At Kalavasta we work on discovering and realising sustainable equilibria. We develop insights and models which enable people and organisations to make changes towards a more sustainable and resilient society. Our main focus is on the energy transition, although we have also become active in the agri-food-nature transition. Recently, we have focused on the development of two systemic, integral and transparent transition models: the agri-food-nature transition model (ATM) and the carbon transition model (CTM) for the energy-intensive industry. We published these models in Q4 2022, continue to develop them and use them to execute strategic projects of the highest level to explore and help realise systemic change. An example of such an application from earlier this year is the development of climate neutral energy scenarios for the grid operators' investment outlook for 2050.
We are looking to expand our team with a junior transition consultant who will work on a variety of projects, collaborating with our external partners and clients.
Your activities may include but not be limited to developing models, conducting (scientific) research, meeting and/or discussing with technical experts and clients and attending conferences.
---------------------------------------------------------
Tuuli Tiihonen, junior transition consultant since June 2019, about the job:
"Working as a junior transition consultant as Kalavasta boils down to two things: being passionate about helping steer our society towards a more sustainable equilibrium and making sense of the complexity that currently stands in the way of doing so. In order to be able to contribute to the work Kalavasta does, you will develop an understanding of complex systems and model them, whether they are biological, physical, or financial in nature. Due to the large variety of projects, picking things up quickly is a must, as is an interest in a large number of fields. Having some Excel skills does not hurt either. This job requires you to be able to work independently, taking care of your own time management. As a junior transition consultant at Kalavasta, your work already has a real impact. You will also be challenged to bring your skills and knowledge to the next level each and every day. One of the best parts is that you get to work with and learn from some absolutely brilliant people."
-----------------------------------------------------------
At Kalavasta, we want to give our people the freedom to work in a way that suits them the best. For us this means that we do not have a fixed office. We work from home most days but meet up periodically on 'office days' to work together. You will also have meetings with clients and partners on average once a week. We expect you to find the way of working that enables you to bring the best results, whether this means taking advantage of a good concentration very early in the morning or improving your focus by taking a walk or doing some sports in the middle of your day.
Profile
You
… have very strong quantitative skills (not necessarily a quantitative degree)
… have an MSc degree with an excellent track record (e.g. grades, internships, dissertation)
… are strongly proficient in English and proficient in Dutch
… are allowed to work in the Netherlands
… are a curious, open, and critical thinker - thinking further and beyond
… naturally pick up new things quickly
… are able to work both independently and in a team on intellectual challenges
… are a strong communicator both verbally and in writing, focusing on key issues
… are profoundly motivated by our mission, which manifests itself in your personal life and career
Outcomes
You will
(further) develop a system's perspective
sharpen and challenge your thinking and that of others
learn a lot about the various systems we deal with
be at the forefront of many developments, technical, economical and social
be able to initiate and perform rewarding work
meet a large variety of people and organisations
enjoy an excellent work-life balance
have a substantial and flexible number of holidays
receive a competitive financial compensation
receive a share of our profit margin
We welcome applications from diverse backgrounds, although a background in STEM (science technology engineering & mathematics) is a strong plus. We work mostly on topics relating to energy but do not require previous experience in this area. We expect a strong quantitative affinity, and this is to be demonstrated. A good command of Dutch is a prerequisite for this job. Given the requirements to succeed in this job, we are only able to consider applications from exceptional candidates.
To apply for this position, please send us the following documents via the 'Apply now' button below.
- A short introduction that helps us get to know you and your motivation (max. half a page)
- Your cv or a link to your LinkedIn profile
- Your gradelists (high school and university)
Please apply via the 'Apply now' button below.