Meld je aan voor de maandelijkse nieuwsbrief met de laatste vacatures, werktips en duurzame nieuwtjes
Klik hier!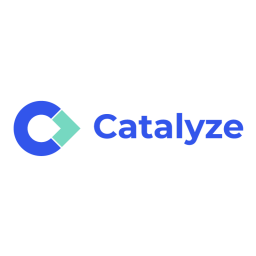 Catalyze-Group
Junior Consultant Green & Sustainable Innovations
As Catalyze we strive to contribute to a healthier, more sustainable world for generations to come.
Sustainable food production practices, circular approaches, climate change mitigation, restoring biodiversity, renewable energy, smart mobility, and a thriving bioeconomy will prove pivotal to realize the transformation into a sustainable Europe.
The European aims to be climate-neutral by 2050. By then, the EU should be an economy with net-zero greenhouse gas emissions. Reaching these objectives in the next 30 years requires breakthrough innovations and disrupting technologies.
While many great relevant innovative ideas and technologies are emerging at an accelerating rate, it often proves difficult for academics and early stage companies to make the translation from lab to the market. "How to position the innovation in the market best?", "How to obtain funding for the next development step?", "With whom can I collaborate to lift my innovation to the next level" are all essential questions on the road to success.
Catalyze is a consultancy company specialized in raising non-dilutive funds for the most ambitious R&D projects and technologies in the field of sustainable development and life sciences and health. Furthermore, we help our clients grow with dedicated management consulting services, market research, project management, business intelligence and corporate strategies. These services are provided to various types of innovative organizations such as start-ups, Small Medium Enterprises (SME), large companies (multinationals), universities and research organizations. For the Green & Sustainable Innovations sector we are looking for a:
Junior Consultant Green & Sustainable Innovations
Are you triggered by the global challenges in Green & Sustainable Innovations that are upon us? Are you passionate about being part of a professional team that can have significant impact on achieving these global challenges? Are you excited about writing appealing cases in order to acquire funds for the state-of-the art innovations that are developed by leading researchers and innovative companies?
Please join us as Junior Consultant in Green & Sustainable Innovations.
As a junior consultant you will work with leading researchers and innovative companies to develop projects, set up collaborations, conduct market analyzes, develop business cases and plans, develop funding strategies and co-create new innovative ideas into complete project proposals that will address the major societal challenges in the sector.
Why You?
You are passionate about being a part of the solution of tomorrow's challenges in the field of Green & Sustainable Innovations
You show interest in state-of-the art technologies.
You are proactive and independent.
You are a team player with a passion to connect others.
You have good analytical skills and you want to deliver high quality.
Why Catalye?
As a junior consultant you will be involved in:
Meetings with clients to learn about their technology or innovative products in the field of sustainable development.
Performing market assessments.
Performing desk research into state-of-the-art of specific technologies.
Developing competitor analyses.
Writing non-dilutive funding project applications.
Developing business cases and business plans.
Drafting work plans together with clients.
Building consortiums of companies and/or academic/research institutes.
Other Qualifications:
Catalyze is looking for enthusiastic junior consultants. The ideal candidate has a MSc or PhD degree in a relevant field (eg agri- or foodtech, Industrial Ecology, Integral Product Design, Global Business and Sustainability, Material Science and Engineering, System Engineering or Biosystems Engineering, Science for Energy and Sustainability, Future Planet Ecosystem Science etc).
The function requires strong writing, communication, and project management skills. Experience with grant applications is preferred.
Other competences:
Experience in Green & Sustainable Innovations or other relevant expertise areas.
Knowledge and interest in conducting market analyzes / business cases.
Basic knowledge in the design of R&D projects.
Basic knowledge in commercial aspects of the field.
Proficient in project management and coordination.
A highly developed ability to analyze and organize.
Excellent written and verbal communication skills in English.
Self-employed and not afraid to take responsibility.
Self-critical setting with the will to deliver quality above all.
Team player.
In short, this is a challenging job for an enthusiastic, entrepreneurial type that wants to be active in a professional, knowledge-intensive organization that requires commitment, flexibility, quality and teamwork.
About Catalyze
Catalyze is characterized by the motto "by entrepreneurs for entrepreneurs". The company has a contemporary and flexible method in which it takes an entrepreneurial view into the projects and wishes of our client. Catalyze attaches great importance to true team players, who are not afraid to show initiative and creativity. Catalyze is proud of its open and dynamic culture, with enough space for fun and development.
What can you expect from Catalyze
A professional and dynamic organization that offers space for independence and entrepreneurship.
An organization that provides space for development and growth.
Attention to training and coaching by experienced colleagues.
A young and enthusiastic team.
A competitive salary with good working conditions.
View on permanent employment.
Solliciteer nu