Meld je aan voor de maandelijkse nieuwsbrief met de laatste vacatures, werktips en duurzame nieuwtjes
Klik hier!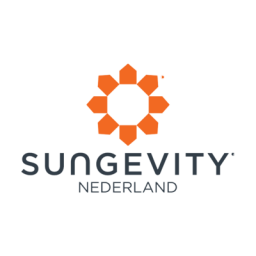 Sungevity Nederland
Full Stack Engineer
Are you a Full Stack Engineer, looking for an energetic and mission-driven work environment? Do you want to play a role in speeding up the energy-transition? Then this opportunity might be just right for you!
The team and your role
IT and software are at the very centre of Sungevity's unique, accessible and client-centric approach.
Our IT-team is based in Amsterdam, and currently consists of fifteen people: Product Owners, Business Analysts, 6 Developers, Application managers and a Helpdesk Technician.
The IT-team is responsible for:
Solar System monitoring
Customer facing websites and portals (in multiple countries in Europe)
Sales / Installation process support systems
Reporting and alerting on our customer's Solar-system performance,
And many more…
Currently our Kanban-organized team is just finishing a project to bring our solar monitoring in-house using a time-series database. In the coming months we will be using this basis to expand our software to support other use-cases (like B2B) and more automatic analysis to support our in house solar-guarantee. We're looking for a Medior Full Stack Developer who can help the team take the next steps in setting up this new stack. We are primarily developing in JavaScript/TypeScript. All our infrastructure runs in AWS and is managed as Infrastructure as Code, using Cloudformation. We use a very modern infrastructure stack with a big part of serverless components like AWS Lambda and GraphQL. Our front-end is built in VueJS.



Are you the Solar Warrior we are looking for?
You have experience in a senior / medior position and in the past years you have worked in an Agile environment;
You are proactive and enjoy sharing your expert knowledge;
You like to "get the job done", in the least complex way possible;
You are a CI-advocate and you like to work DevOps style;
You work on setting up new systems, containing multiple connected services, API's and authentication;
You are a team player, and you can handle a lot of responsibilities;
You are comfortable working and communicating remotely during Covid-19 related office closures;
You have great communication skills in English;
You have a valid permit to work in The Netherlands.
Working at Sungevity is more...
Besides contributing to a better world where you can calculate exactly how much CO2 your customers have saved at the end of the month, working at Sungevity has many more pros:
Pick your own gear;
A great team with room to both coach and learn;
A blast to work at: fun colleagues, legendary parties, and great 'borrels';
A challenging job in an energetic, mission-driven and fast growing company;
Heaps of inspiration: presentations by (inter)national trail blazers in sustainability like Boyan Slat;
A very international work environment with colleagues from 17 different nationalities (Read: Italian film tips, Indian recipes, travel tips for New Zealand. You name it!).
The application process consists of a first round virtual interview. If this is found to be positive, we will invite you for the assessment round. When you have successfully completed the assessment we will organize a (virtual) tour at the office.
Excited? Then hit the apply button! We have a look through applications as they come in.
Solliciteer nu