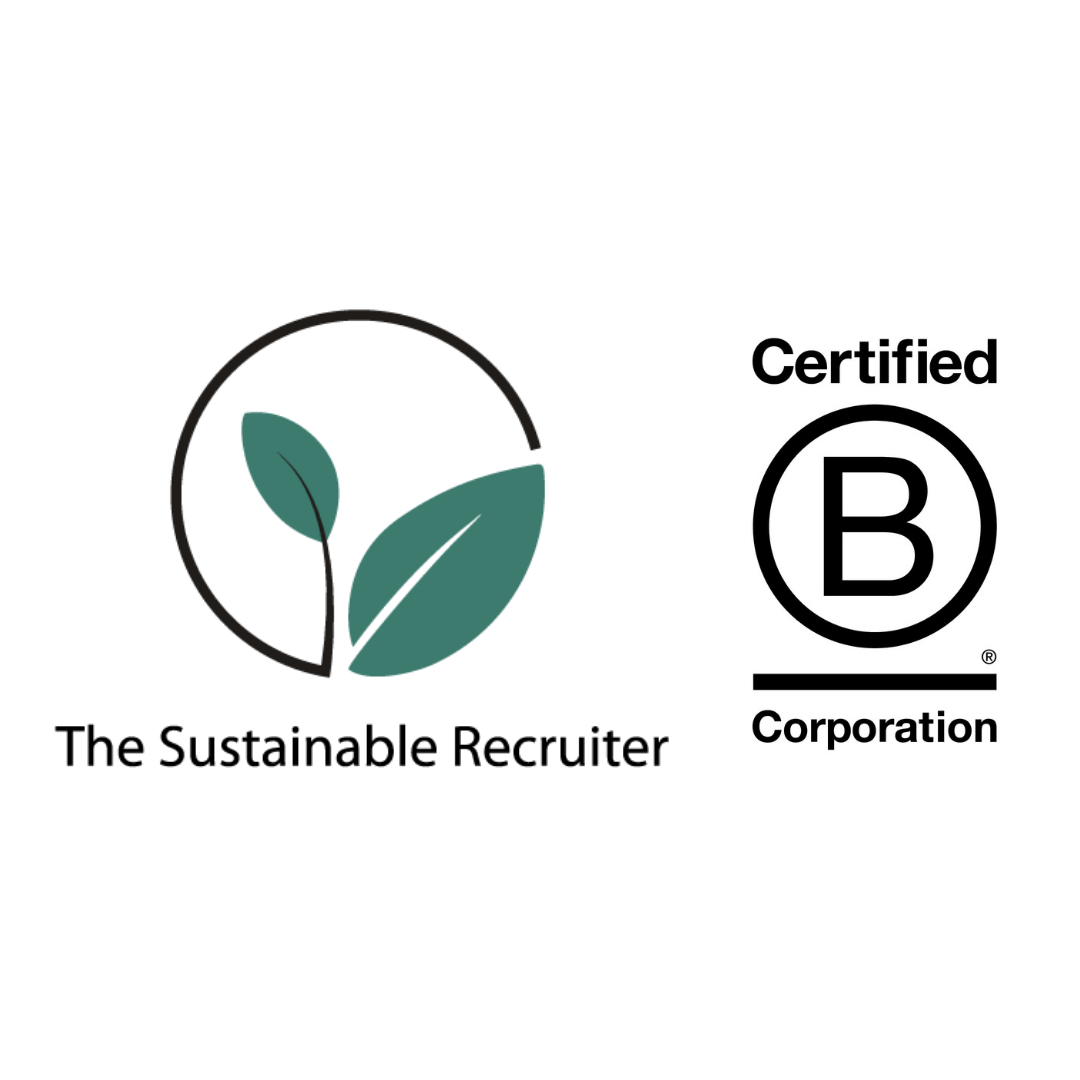 The Sustainable Recruiter, a Certified B Corporation®
The Sustainable Recruiter, a Certified B Corporation®
The Sustainable Recruiter offers recruitment services solely to companies that are involved in sustainability or for sustainable positions in organisations, with the goal of making the world a better place. We're happy to be part of the B Corp Community and are a Certified B organisation since November 2019. B corps use their businee to Make Business a Force For Good. B Corps are transforming the global economy to benefit all people, communities, and the planet.
As a result, we create a positive impact on the new economy and increase awareness about how our employment affects the planet.

The Sustainable Recruiter wants to genuinely make this world a better place and contribute to that by offering recruitment services solely to sustainable companies and sustainable positions in (public) organisations.
Together, we create a positive impact on the new economy and as a result increase awareness about our planet.

The way we want to achieve this is through:
• Connecting sustainable clients with professionals with a sustainable mindset, for the good of the planet
• Increase awareness of what your employment can mean to our world
• Working with organizations that operate in the sustainable market

The Sustainable Recruiter provides you with jobs in various sectors that have a positive impact to the new/circular economy.
Sectors that we work in:
* Renewable Energy / Wind Energy / Solar Energy
* Organic food, drinks & FMCG (fair fashion)
* EV / Transport & Logistics
* CSR, Environmental Management
* Certified B Corporations
* NGOs
* Circular Economy
* Sustainable Construction & Real Estate
* Green consulting / consulting on sustainability
* (local) Government

Want to get in touch? Please contact us via info@thesustainablerecruiter.com and visit www.thesustainablerecruiter.com.
The Why
The reason why we created The Sustainable Recruiter is because we wanted to develop a new dimension in recruitment; understanding the real impact of your employer & employment on the planet.

We want to generate awareness in the minds of professionals about the companies that they choose to work for. Are their employers sustainable? Do they have a positive influence on the world?
The Sustainable Recruiter offers recruitment services to organisations that are transparent about the effects that they have on the world. All our clients are involved in sustainability, to minimize the harm on the planet.
Our goal is to create a better world, through connecting sustainable clients with professionals who share a similar mindset.
The Team
Karin Nusmeijer – Linkedin – e-mail
After her education in Marketing Communications Karin started as an account and project manager at an advertisement studio. After a couple of years she made the switch to the world of TV and broadcasting. When her children were born she decided to work from home to finally become a General Practitioner's assistant.
Working with people and the psychological factor associated with it has always had a leading role in her career. Her years of experience in various fields of work and working with all kinds of people combined with her passion for sustainability, makes her a very suitable impact recruiter with a personal touch.
Annemiek Nusmeijer – LinkedIn – e-mail
Annemiek has a master's degree in Political Science, International Relations and has learned a lot about sustainability at the Lausanne Business School.
In addition to her involvement with Greenjobs, she is active with The Sustainable Recruiter. A seasoned recruiter with a passion for sustainability and an international mindset. Her dog Mees can often be found around her and is therefore labelled as security officer of The Sustainable Recruiter!
Want to hear more about our story? We are happy to get in touch with you; contact us here!
The Opinions
"We are very pleased with your work so far with recruiting great candidates for our company. Specifically, we like your enthusiasm and service-oriented mindset, always being there to support us whenever we need extra help. We also like your honesty in presenting candidates and the fact that you understand what we're looking for and take seriously our desire to find candidates that are passionate about sustainability."
"The Sustainable Recruiter is very much involved in the developments within our company and with its candidates. The enthusiasm is very contagious and they think along to place candidates or indicate honestly if they think there is not a good match. I hope that we can look forward to a long lasting cooperation!"
"The Sustainable Recruiter always manages to positively surprise us with the right candidates for the job. They understand what kind of person we are looking for/need and never make a mismatch. You notice that they put a lot of time and energy into interviewing and preparing the candidates. They excel in clear communication and regularly keep me informed about the state of affairs. Always a pleasure to work with Annemiek and Karin."
To What SDG's is The Sustainable Recruiter contributing?
The 193 countries that are members of the United Nations (UN) have agreed seventeen world goals for sustainable development to tackle the major climate problem. The core of the 17 Sustainable Development Goals are to end extreme poverty, inequality, injustice and climate change. The Sustainable Development Goals are extremely important as they contribute to a better future and a liveable world, also for future generations. The 17 SDG's from the UN are important to The Sustainable Recruiter and with our work we try to create impact on the following SDG's:

1) No Poverty - by proving a decent job and secure income we fight against poverty in society.
5) Gender Equality - by promoting equality in the working domain we promote gender equality and anti-racism policies in the working p(l)ace.
8) Decent Work and Economic Growth - by providing recruitment services we help to provide people with decent work and help companies grow, so the (sustainable) economy can also prosper.

Voordelen
Creating a positive impact with your work
Hybride working, lots of freedom
Beautiful office across Amsterdam Central station, vegan lunches
The Sustainable Recruiter, a Certified B Corporation®
Amsterdam, Nederland
Duurzame Vacatures bij deze Werkgever
Laatste Duurzame Vacatures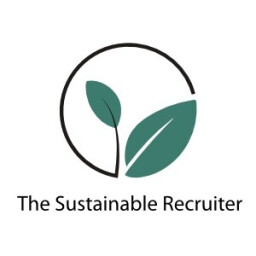 Strategisch Inkoper Solar techniek
The Sustainable Recruiter
Amsterdam, Noord-Holland, Nederland
€ 3.000 - € 4.300

(Maand)
Ben jij die Inkoper met goede communicatieve vaardigheden die de energietransitie wil versnellen? Read on!
Landelijk, NetherlandsFull-timeDuurzame energie - Energie transitieLogistiek / Inkoop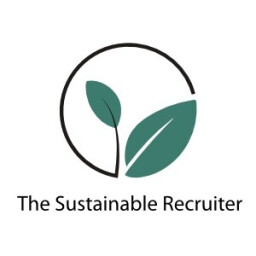 Senior Werkvoorbereider Solar
The Sustainable Recruiter
€ 3.200 - € 5.000

(Maand)
Heb jij ruime ervaring in de coördinatie van technische of bouwkundige projecten? Met jouw ervaring kun jij nu aan de slag als Senior Werkvoorbereider. Hier kun je jouw verantwoordelijkheden verder uitbreiden of overstappen naar de rol van Projectmanager!
Noord-HollandFull-time, Part-timeDuurzame energie - Energie transitieTechniek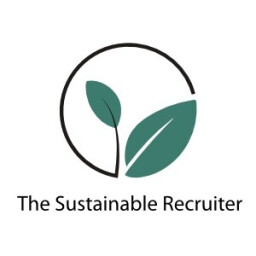 Medior Werkvoorbereider Solar
The Sustainable Recruiter
€ 2.700 - € 3.600

(Maand)
Heb jij al enige ervaring in de ondersteuning van technische of bouwkundige projecten? Met jouw ervaring kun jij nu aan de slag als Medior Werkvoorbereider. Hier kun je jouw takenpakket en verantwoordelijkheden verder uitbreiden óf doorgroeien tot Projectmanager!
Noord-HollandFull-time, Part-timeDuurzame energie - Energie transitieLogistiek / Inkoop, Techniek