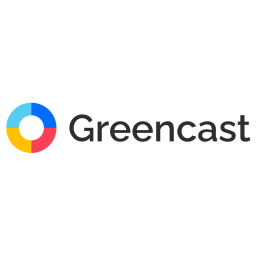 Greencast.io
Content Manager climate-tech start-up
Our mission

At Greencast, we aim to enable real-time insights in the world's emissions to tackle our largest problem at hand - climate change.
Greencast is building the future of emission reporting.
Greencast helps companies cut carbon through providing real-time insights in their CO2e emissions by means of a smart conversion of their financial data. This way, we help our customers identify their emission hotspots to achieve concrete reductions, fast.
What we're looking for
Greencast is seeking a talented individual to support the marketing and launch campaign for a fast-growing climate-tech start-up. You will be responsible for setting up and growing our social channels, writing and publishing climate-oriented content and have the creative freedom to build the Greencast brand on a part-time basis.
Responsibilities
Help define the Greencast brand and social media strategy.
Set up and manage social media channels.
Write and source creative content for our social channels and website.
Report directly to our founder.
Brainstorm weekly on how our social reach can be expanded.
Balance speed and quality, with a focus on tangible results.
Present your work to the team at weekly checkins.

Qualifications
Available c. 10-14 hours per week (flexible).
End-bachelor or early-master student in a relevant field (marketing, communication, environmental studies, PR, etc).
A creative mind with attention to detail.
Excellent English communication skills.
Flexible and solution-driven.
Organized and self-sufficient.

Benefits
Instant growth opportunities, also on a part-time basis.
Unlimited creative freedom.
Steep learning curve.
Monthly company events where you're welcome to bring your friends.
About Us
Greencast is building the future of emission-reporting.
We believe that by equipping companies with the right tools to measure and report their emissions, we can tackle climate change better, together.

How to Apply
Does this position sound like a good fit or want to learn more?
Include this role's title in your subject line.
Send along your cv, links or content that best showcase the relevant things you've built and done.
We will be in contact as soon as possible.
IMPORTANT NOTE: THIS IS NOT A PAID POSITION.