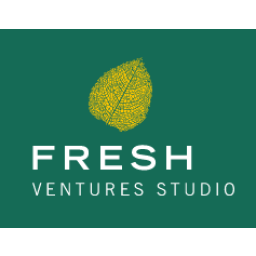 Fresh Ventures Studio
Co-founder in tech for a new sustainable food company
Are you driven to make an impact? Eager to transform our unsustainable food system by applying your technical skills? Do you want to address the world's most critical challenges?
We are looking for a technical co-founder to build a high-impact venture to address the world's most pressing problems alongside us.
Ready to contribute to a circular and regenerative food system? Then jump on board!
About us and our mission
Fresh Ventures co-founds with experienced professionals and entrepreneurs to address systemic challenges in the food system. Currently we are working on ventures which support farmers on the production side of the value chain to transition towards regenerative, circular impact.
We are currently under the radar and in the exploration phase but we will aim to create value by leveraging technology in the areas of: innovative farm inputs for regenerative farmers, creating more accessible data around regenerative practices for farmers, the maximization of nutrient density (including proteins), intelligent sensoring and/or geospatial data gathering and processing, precision farming, and building intelligence to support markets for biomass innovation.
Your impact
As technical co-founder in the team, your impact would consist of creating and executing the product vision of the team, shaping the innovative idea and guiding the vision of the team to become reality. Your role and responsibility is not only huge for the initial product creation, but it also details creating a solid foundation for the future technical team members that further develop the products. Our studio team will work alongside you for the upcoming years as an institutionalized co-founder.
What should you bring to the table?
We are looking for people with a tremendous drive to change the food system by applying their talent. You have 3+ years of experience and can demonstrate perseverance to push through the challenges that starting a venture details. As a co-founder, we expect you to have an affinity for experimentation, innovation and challenging the status quo, as well as having the capacity to analyze and solve difficult problems.
What can we offer you?
Fresh is a fast-growing and ambitious venture studio, dedicated to transforming the food system. We strongly believe in both thinking and building systemically whilst applying a growth mindset and curiosity in order to solve the root challenges. If you fit this description we can potentially offer you:
Working with a group of core-investors that have >100,000 euros seed-capital earmarked for potential investment
To benefit from the market research and ecosystem building we have already done.
A pool of potential co-founders, to potentially team up with
Access to committed capital, sector knowledge, industry leaders and launching customers that want to see you succeed
A valuable springboard towards impact entrepreneurship and becoming a founder
Access to knowledge about steward-ownership principles which can safeguard the long-term mission and impact of your venture
Practicalities
This is a full-time position (40 hours per week) with schedule flexibility for the first few months (from November until February).
!NB! You will need to relocate for a minimum of 3 months in Rotterdam, the Netherlands, starting from February 2022.
A necessary requirements for the applicants is to be eligible to work in the EU (permanent residency, visa or work permit)
Starting date: 15.11.2021
We are looking forward to hearing from you and finding out what we can do together!