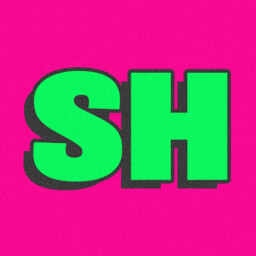 Smarthouse
New Business Development
Are you the silver-tongued smooth talker, with a knack for networking, pulling new opportunities in left and right? And now you want to use your mojo for the good of people and the planet, working with a creative team? Come join us at Smarthouse
Requirements:
- A silver tongue
- Sustainability is your second nature (or actually your first)
In other words: You have an extensive network in sustainability & impact brands
- Love to work in a creative team, bringing your own creativity into the mix
- Basic knowledge of (online) marketing
About us:
Smarthouse is an award-winning creative impact studio based in Amsterdam. We started out as a production company in feature films and commercials. Working for international brands like Tesla, Twitter, Tele2, The World Health Organization, Toyota, and many others that don't start with a T.
Today we help brands that are good for people and the planet tell their stories to create impact, grow their following, and increase their brand presence. With an ever-expanding network of creatives and creators, Smarthouse is able to provide everything a sustainable brand needs, from video production to design. Everything under one roof. Interested? Please apply via the button below.
AN IMPACT BRAND IS THE COMET HEADING TOWARDS THE PLANET TO MAKE A CRATER OF CHANGE.

WE MAKE SURE EVERYBODY SEES IT COMING. AND THE IMPACT IS AS BIG AS POSSIBLE.