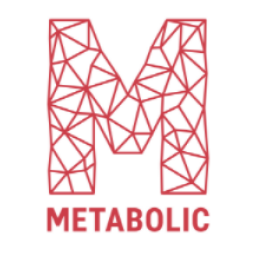 Metabolic
Marketing Manager
As an organization committed to building a sustainable economy, Metabolic's mission is to accelerate systems change. The power of communications is essential to realizing this mission.
Metabolic's marketing and communications team breaks down the complexities often involved in communicating about sustainability, the circular economy, and systems change. We aim to reach the right audiences and help shift attitudes, inspire individuals, and galvanize actions.
We're looking for an experienced marketing expert who can help us increase the reach and impact of our work by putting the right content in front of the right people. In your role, you would collaborate with the digital communications manager to manage our always-on marketing mix, tying all of our different channels, content, and messages into a coherent brand offering. You would work closely with our business development team to engage leads and keep them engaged.
Key accountabilities
Ensure the effective management and growth of Metabolic's marketing channels, from social media to email to webinars, SEA, etc
Work with and mentor the Digital Communications Manager to best fulfill marketing goals
Work with the Marketing and Communications Director to interpret marcomms goals into precise marketing KPIs, to ensure marketing efforts best support the ecosystem
Improve and solidify audience research and audience understanding for marketing across the ecosystem and within specific entities or campaigns
Strengthen the relationship between marketing and business development, and work with the sales team to align marcomms and business development efforts
Map, maintain and improve an effective marketing funnel, including our user journey across channels and websites
Carry out market research in order to keep up to date with customer trends, as well as trying to predict future trends
Support in the creation of compelling inbound marketing content in alignment with business development goals, eg pitch decks, landing pages, brochures, posters, and more.
Execute paid marketing campaigns or support wider marketing and communications campaigns, with the support of the Digital Communications Manager.
Coordinate public speaking efforts for maximum impact, and ensure that our speaking engagements tie into our marketing and communications goals

Essential requirements
Degree in marketing, communications, or other related higher education
Extensive experience managing different marketing channels and campaigns
Extensive experience leveraging marketing activities to increase lead generation and support an active business
Service marketing experience, ideally in a B2B and impact-focused context
Sales/marketing integration experience, including CRM skills and use of software platforms such as Pipedrive, Leadfeeder, Hubspot, or similar
SEA and paid advertising skills
Excellent English writing and editing skills
Strong interest in sustainability and circular economy principles
Organized and efficient, with an eye for detail
Ability to be adaptable in a small and fluid team
Proactivity and ability to work independently and in a close team
For non-EU/EEA applicants: The role is dependent upon obtaining a visa to live and work in the Netherlands. Metabolic is a recognized visa sponsor and may support the successful candidate's application for a work visa.
Advantageous skills/experience
Brand management experience
Fluent in Dutch
Public speaking experience, or experience coordinating speaking events to drive engagement and lead generation
The position is a full-time role and would ideally start as soon as possible. The position is based in Amsterdam. Interested? Please apply via the button below.