Meld je aan voor de maandelijkse nieuwsbrief met de laatste vacatures, werktips en duurzame nieuwtjes
Klik hier!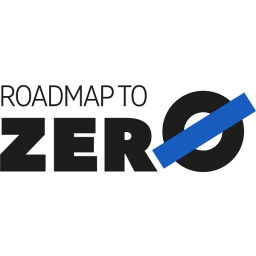 ZDHC Foundation
ZDHC Roadmap to Zero Delivery Manager
ZDHC Roadmap to Zero Delivery Manager
Job Purpose
To support the Roadmap to Zero Delivery team achieving Roadmap to Zero Programme goals through project management and coordinating and organising day-to-day operational tasks and administrative activities.
Key Roles and Responsibilities
Identify and create clear project plans including task scope, outcomes (deliverables), level of effort (high, med, low), risks and dependencies.
Implement and manage the structure and work of task teams. Coordinate activities of the task team. Facilitate meetings.
Ensure project goals are delivered on time and on budget.
Provide regular updates to Roadmap to Zero Delivery Director, Senior Programme Director, Roadmap to Zero Programme team and other teams as needed.
Monitor quality of deliverables. Elevate concerns.
Create meeting notes and decks, archive these for reference, and archive other project documents at project end.
Edit/create final reports for the project and deliverables.

The successful applicant will have the opportunity to join a small team and growing organisation at a critical time and to be a part of evolving Roadmap to Zero delivery to make a genuine impact on the global textile and footwear sector.

Our preference is for a candidate living and working in the Netherlands. Candidates from other EU countries will only be considered if they have the rights to live and work in the EU. Please specify in your covering letter your current work permit situation and note that this hiring process is not supported by a relocation package to move to the Netherlands.

Experience Requirements
Experience in project management and/or process and efficiency improvement is preferable.
Experience with data analysis is preferable.
Minimum working experience of four (4) years in an international and fast-paced environment preferably in the textile, leather and footwear industry.
Bachelor's degree is required.

Essential Skills
Effective interpersonal and communication skills.
Practical and pragmatic - exhibit a can-do attitude and solution-orientated.
Proactive and flexible - easily takes responsibility for results.
Accurate and thorough - able to pay attention to detail.
Strong organisational skills.
Fluent written and verbal English. Other languages are beneficial.
ZDHC Specific Attributes
Able to manage multiple work activities and deliver results in a timely and efficient manner.
Able to establish strong positive relationships with relevant stakeholders.
Goal orientated, results-driven whilst also being a confident communicator.
Self-driven and motivated.
Team player - able to operate in a fast-paced environment, with individuals from different backgrounds - a good team player with an international background.
Able to initiate work activities that may not specifically be identified in this job description.
Flexible with a high tolerance for ambiguity.
Proactive - easily takes responsibility for results and work activities that may not be described in the job description.
Interested?
Apply via the
application form
.
Agency calls are not appreciated.
Solliciteer nu