Meld je aan voor de 2-maandelijkse nieuwsbrief van Greenjobs.nl met de laatste duurzame vacatures, -werktips en duurzame nieuwtjes.
Klik hier!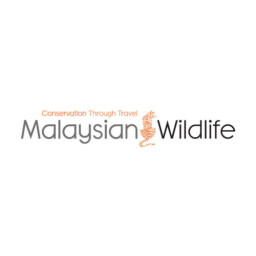 Malaysian Wildlife
Wildlife Communication Internship in Kuala Lumpur
About the Organisation
Malaysianwildlife.org is owned and managed by Biodiversity Business, a non-profit company based in Cambridge, U.K. The mission of Biodiversity Business is to create shared value for nature and people. We do this through wildlife tourism, volunteering, and education. Our projects and activities are focused on ( but are not limited to) wildlife conservation in Malaysia and Indonesia.
About the Role
Develop Digital skills for Wildlife Communication
Poaching and illegal wildlife trafficking are at crisis levels, especially in Asia. The rescue centres that we support need urgent help. Hence the Wildlife Communication Internship! There is not only the hands-on work of feeding, enriching and caring for the animals such as gibbons, orangutans, sun bears, birds, deer and other rainforest animals.
In addition, we need effective communication with different audiences: potential volunteers or interns, possible donors or school groups and universities. This requires communication skills such as excellent writing or photography and video. Good knowledge of Social Media and creating Digital Content is also very helpful.
Get training to learn various new skills
So this internship is definitely varied and offers a range of learning opportunities. Particularly it ranges from animal care and veterinary practice to blogging or social media content with images and video.
You will receive training and support for all these activities. The training includes face-to-face workshops and online tutorials. Importantly, you get support from a personal mentor who is on permanent call.
For international interns:
You will have the chance to spend 3 months or more in bustling Kuala Lumpur, one of the most diverse cities in Asia. Your accommodation is a comfortable, shared apartment, very close to the iconic Petronas Twin Towers in the city centre. All the rooms have air conditioning and there are private bathrooms. A modern kitchen is available for communal cooking.
Internship fee: The fee to cover the cost of your accommodation is £400 for 3 months or £600 for 6 months.
For Malaysian interns:
If you are local to Kuala Lumpur, then you can join as a local intern to fulfill your degree requirements. Ideally, you will be studying for a conservation or wildlife-related degree, or possibly for a communication or tourism-related degree.
Start Date: October 2022
Duration: Min. 8 weeks
Application deadline: Friday 19th August
Please apply via the 'apply now' button below.