Meld je aan voor de 2-maandelijkse nieuwsbrief van Greenjobs.nl met de laatste duurzame vacatures, -werktips en duurzame nieuwtjes.
Klik hier!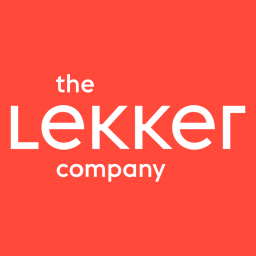 The Lekker Company
Supply Chain Manager
€ 3.400 - € 3.600

(Maand)
The Lekker Company (B Corp)- Supply Chain Manager


Lekker is looking for a supply chain manager with experience in FMCG.
It's your job to make sure operations run smoothly: production, packaging, orders, logistic, our administration, and so on. Across Europe, and who knows in the future beyond that. Furthermore, it'll be up to you to create a dashboard to always know how much we're selling and where our products are going.
We always want to do better in terms of sustainability, when we grow our impact grows. It's your job to make sure that logistically we do this as green as possible.
About Us
At the Lekker Company, we believe everyone should know what they are applying to their skin. That's why we are on the mission to create 100% natural and vegan skincare made from simple and effective ingredients. Our product range focuses on cream deodorant and ocean-safe sunscreen. Our products can easily be found and bought at retailers around Europe such as Albert Heijn, Etos, DA, Dille & Kamille within the Netherlands but also Hebe in Poland, Kruidvat in Belgium, and many more. We are a startup with a big impact, and thus are continuously looking for new and innovative ways to extend our offering to grow into THE natural personal care brand.
We're proud that we're a B-corp and that 1% of our revenue currently goes to Trees for All.
We're a team of 4 on the floor, and you'll be our 5th team member. Our office is located in Utrecht.

Your Personality
You enjoy a good logistic puzzle
You're reliable, assertive, and an analytical thinker
You have a heart for sustainability
You enjoy working with a small team
There's a bit of an entrepreneur in you
You're not afraid of chihuahua
Your list
Excel is your best friend
You have 3+ years of experience in operations/supply chain with FMCG
You are excited about our mission
You speak and write Dutch well
You speak and write English well
Bonus points if you speak an additional language!
Our offer
A fun and informal working environment
A chance to make the world a better place
A real impact on the work we do (we're a small team, after all)
A workweek between 24-32 hours a week
Salary: €3400-3600 a month depending on experience (based on 40 hours)
A year contract with one month's trial
Everything you need for a comfortable workday (laptop, coffee, fruit etc)
Guarantee to have lekker-smelling pits
Feel like you are the perfect fit for Lekker? Apply via the 'apply now' button below with your CV and motivation.
#logistics #retail #fmcg #thelekkercompany #skincare #personalcare #administration #bluepersonality #scaleup #bcorp #supplychain #operations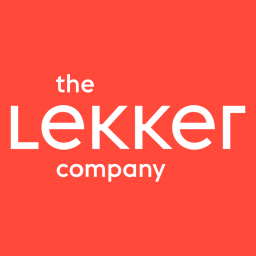 The Lekker Company
Bedrijfspagina
2 vacatures
Vacature details