Meld je aan voor de maandelijkse nieuwsbrief met de laatste vacatures, werktips en duurzame nieuwtjes
Klik hier!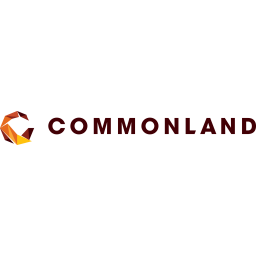 Commonland
Office Manager
Commonland Foundation is an Amsterdam-based, internationally operating organization working on large-scale and long-term landscape restoration initiatives. And we're on a mission: to transform 100 million ha of degraded landscapes before 2040 together with other landscape partners, farmers, policymakers, companies, and investors. To make this happen we have developed the '4 Returns' framework. A practical and holistic approach to transform degraded ecosystems into vibrant landscapes and communities by focusing on 4 key returns supported by landscape zones over the course of a single generation, or 20 years.
There are three core values in which we strongly recognize ourselves: Empower each other, Honest & Compassionate and Put words into action. We empower and challenge ourselves and colleagues and provide them with the needed support to grow. We are interested in trying to understand the other and tease out misunderstandings if and when they occur. Last but not least, we say what we do: proactive information sharing and gathering as a lot of our work is relevant across teams and relies on cross-team collaboration.
As an open, driven, and enthusiastic team of professionals, we are all working dedicated to our mission to restore landscapes. As we want to further develop ourselves and our workplace (at the moment it is our home office and once in a while our office in Amsterdam North), we are looking for a hands-on & enthusiastic
Office Manager (36 hours)
The role
We are seeking an Office Manager who will join the People, Finance and Operations team and support the HR manager in various tasks and projects.
In this position, you are a multitask hero and you are always happy to help colleagues to make their lives better and easier. You are an efficient and organized person who doesn't stress easily and is a true spider-in-the-web if it comes to topics as HR, workplace coordination, IT and (salary) administration.
As our Office Manager, your experience will include:
• Coordinate day-to-day activities to ensure the highest standards and best possible experience for the Commonland team (like ordering supplies, collecting and sending mail, arranging office maintenance, and office shopping)
• Be responsible for smooth process execution of all operational HR procedures (like salary administration, reimbursements and other administrative tasks) and policies
• Responsible for smooth process execution of all ICT procedures and policies
• Responsible for well-functioning of the office environment and facilities
• Acts as a liaison between internal and external stakeholders and ensure the hospitality and representation of our company culture
• Act as the first point of contact for various suppliers, including property management companies, utility providers, and cleaning providers
• Build relationships and liaise effectively with our teams to ensure a good working atmosphere
• Continuously look for and implement improvements to ensure the smooth and efficient running of the office and a pleasant working experience for our team
About you
• MBO or Bachelor degree and/or experience relevant to the role and a minimum of 5 years of proven experience in office management, HR and IT
• A passion for managing an overall positive employee experience through ongoing operational support
• Excellent problem-solving skills and knowledge of IT software like Apple, SharePoint, Teams, Zoom and IT licenses etc.
• Strong interpersonal skills, with the ability to build relationships across teams and work collaboratively
• Strong coordination and administrative skills, service-oriented and approachable
• Must be self-starting and self-motivated to prioritize and manage workload and meet critical project deadlines
• Strong communication skills and excellent language proficiency in English and Dutch, both spoken and written
• Previous Vendor/3rd Party management experience
• Proven ability to develop and communicate conceptual Workplace improvements
What can Commonland offer you besides a good salary?
• The opportunity to create long-term sustainable and social impact across continents
• The opportunity to work in an inspiring Dutch-based, globally focused start-up/ scale-up environment
• A dynamic and international work environment with passionate, enthusiastic team members
• The opportunity to develop and implement your own ideas in line with our strategy
• You will join a collective pension scheme
• A yearly training budget of € 2000,-
• Fun activities to get to know your colleagues even better
• We will make your home office almost as pleasant as our brand-new office location in Amsterdam North (working from home allowance)
You will also receive the following benefits once the coronavirus measures are over:
• Weekly healthy lunch, good coffee, Dutch tea, monthly drinks, and a great office view
• Public transport or car allowance
We're looking forward to hearing from you why you believe you have what it takes to fill this position! If you have any questions regarding this position, please contact Anouk Breukers, HR manager. Please send your information (up to you how you would like to apply) to Anouk Breukers, Manager HR & Office at Commonland, via the button below, before May 17th, 2021.