Meld je aan voor de 2-maandelijkse nieuwsbrief met de laatste duurzame vacatures, -werktips en duurzame nieuwtjes
Klik hier!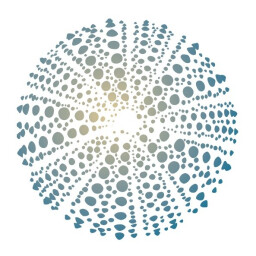 Aqua-Spark
Investment Manager: Boards
Making a true difference as an Investment Manager with a focus Boards? Aqua-Spark (Forbes, Impact 50), a fast-growing global investment fund, active in innovative solutions to food security and ocean conservation through aquaculture is looking for an Investment Manager to extend the team! Do you want to create a positive environmental and social impact? Then this may be your opportunity!
Aqua-Spark is a global investment fund that makes investments in sustainable aquaculture businesses that generate investment returns whilst creating positive social and environmental impact. The fund is building an ecosystem of small to medium-sized enterprises across the global aquaculture value chain to make aquaculture more sustainable, healthier and more accessible for all. You will work in a great team, where communication is key! You report to the Investment Director.
The Job
You, as Investment Manager Boards, are part of the Investment Team (Portfolio management and Boards) and fulfil a board member role at 5 or more of Aqua-Spark's portfolio companies.
Your main responsibility is to represent Aqua-Spark as the fiduciary non-executive director, who is instrumental in steering the portfolio company towards a sustainable future by adopting sound, ethical, and legal governance and financial management policies and making sure the company has adequate resources to advance its mission.
As a part of these boards of directors you:
Bear a legal responsibility to govern a corporation and to act in the interest of the company's various stakeholders.
Take great care in forming mission and vision statements that encompass the organization's strategy and goals.
Are responsible for appointing and retaining a strong management team.
Responsibilities
You are an active team member of Aqua-Spark, you are an employer within the companies where you hold a board position, you supervise these companies and lastly, you advise and network. Each role comes with different responsibilities:
1. As a member of Aqua-Spark you;
Establish the (portfolio) companies' mission and purpose and ensure these are part of Aqua-Spark's mission and purpose.
Represent Aqua-Spark's investment strategy and impact objectives to optimize the result for Aqua-Spark's investors.
Closely collaborate with responsible Investment Managers.
Share best practices with other board members.
Proactively build sustainable relationships with internal and external stakeholders, professionally represent Aqua-Spark and establish professional relationships.
2. As an employer you;
Attract, recruit and select talents and the candidates for the position of Executive Director and other key executive positions of the portfolio companies, and assess their integrity, quality, and suitability for the board position
Work collaboratively with and support the Executive Team and the other non-executive board members to carry out organizational plans.
Review the performance and remuneration of the Executive Director and other key executives on an annual basis.
Actively attract new board members who would bring additional knowledge, talent, experiences, or perspective to the board. Educate and inform prospective board members.
Act with integrity and confidentiality regarding sensitive and other private board matters.
3. As a supervisor of the company you;
Regularly review the company's strategy and objectives.
Determining and monitoring the organization's products, services, and programs. Keep up-to-date on competitors and developments in the organization's field.
Monitor, support and manage the companies' strategic, operational, impact and financial performance through KPIs, quarterly reports, etc.
Monitoring and managing financial resources, allocation, and monitoring of funds.
Regular enterprise risk assessment.
Maintaining integrity and monitor adherence to integrity- and conflict of interest policies as outlined in the organization's by-laws.
Assessing and developing own skills in the areas of organization knowledge, fundraising, and understanding financial statements.
Serve on (Audit or Remuneration) committees or tasks forces on special assignments, as necessary.
Together with the board members appointing the accountant.
Take pro-active responsibility for the board and committee agenda.
Take joint responsibility as a board for staying true to the vision and mission of the organization when conflicts arise.
4. As an advisor and stakeholder manager you;
Support the Executive team by active listening, asking the right questions and actively participate in discussions.
Keep up-to-date and specialize in information, trends and innovations in the aquaculture industry and financial markets that are relevant Aqua-Spark's value chain and the portfolio companies.
Provide (pro-)active support to portfolio companies.
Support portfolio companies in attracting suitable investors and in fundraising.
Proactively build sustainable relationships with internal and external stakeholders.
Actively connect to other Aqua-Spark portfolio companies and the Aqua-Spark ecosystem.
What does it take to be successful working at Aqua-Spark?
You are eager to learn, have broad interests with an understanding of world business and an awareness of trends and current activity in the relevant (financial) markets.
You quickly gain an understanding of time a new branch, market, product.
You have excellent financial and verbal analytical skills using methods to obtain, assess, interpret, and present complicated financial information.
You have excellent written and oral communication skills, with a high degree of professionalism in English and preferably a second language.
You have experience with strategy, business planning and working with financial models and scenarios.
You have experience with processing legal documentation and information;
Alignment with Aqua-Spark's vision to develop an optimal aquaculture food system by investing in companies all along the aquaculture value chain working to solve industry challenges, with a shared vision of a sustainable future.
You preferably also:
Have experience and a good understanding of corporate governance;
Understand the global food production and the Agri-/Aquaculture industry and knowledge and experience in and a willingness to follow trends and developments in aquaculture.
The successful candidate is able to:
Analyze: Break down problems and issues into components. Analyze costs, benefits, opportunities, and risks associated with each alternative solution. Identify hidden problems. Do not accept superficial or overly simplistic solutions to complex problems.
Communicate clearly and openly: a good listener who is open-minded and sensitive to the needs, feelings, and capabilities of others, including various stakeholders. You are prepared to speak up when appropriate and do so in a sensitive manner. You seek collaborative solutions actively, and negotiate compromise, when necessary.
Think creatively: discover new opportunities and solutions for problems by looking beyond current practices and using innovative thinking.
Sound judgement: Ask challenging questions, investigate all available options and their potential consequences thoroughly. Involve others, as appropriate, to make high-quality decisions. Makes well-informed decisions on a timely basis and acts on them.
Ethical and committed: Follow through on commitments and admit to mistakes. Acts in an ethical manner. Is knowledgeable about issues of race, gender, and economic equality.
Team player: Exchange ideas and contribute skills that complement those of the other team members. Prioritize and fulfil commitments to team members to accomplish team objectives.
Requirements
Must be proficient in Apple, Microsoft Office (Word, Excel, PowerPoint, and Outlook); familiarity with databases; excellent IT/computer skills in general.
Bachelor's or master's degree in Business/Finance or similar discipline.
Breadth and depth of executive and/or senior investment experience of 10 or more years by

helping to scale-up SMEs to maturity; and/or
impact investing, PE/VC, corporate finance, or business development; and/or
a role in executive leadership teams in relation to operations, commerce, finance, innovation, and/or HRM; and/or
non-executive board positions, roles in audit & risk or remuneration committees.

active participation (investment negotiation, deal structure and due diligence) in initial Series A to D investments as well as follow-on investments; and/or working with VC, PE and/or IPO preferred.
Remuneration
This position is based in Utrecht, the Netherlands. It requires a willingness to travel in the Netherlands and travel abroad extensively. Must be willing to work outside of normal office hours when necessary, considering international collaborations.
An excellent salary package including participation profit sharing, and a truly impactful role within a great entrepreneurial and global organization that is growing fast.
Applications can be send via the button below.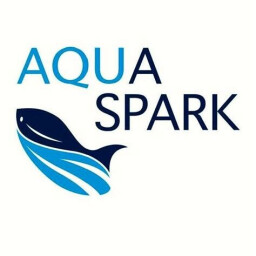 Aqua-Spark
Bedrijfspagina
4 vacatures
Vacature details