Meld je aan voor de maandelijkse nieuwsbrief met de laatste vacatures, werktips en duurzame nieuwtjes
Klik hier!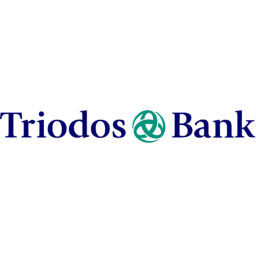 Triodos Bank
Deputy Corporate Secretary
Take action
As Deputy Corporate Secretary, you contribute to well-prepared and balanced decision-making with a high degree of complexity, time pressure and confidentiality. In close collaboration with the two Corporate Secretaries and the Board Coordinator, you prepare Board meeting documents, corporate governance documents and create written records of Board meetings. You are eager to learn and develop yourself as a professional, interested in corporate governance, reliable and service oriented.
To properly prepare Board meetings and thus support the decision-making process, we are looking for a:
Deputy Corporate Secretary (32 hours)
who enables Board-level decision-making
Your responsibilities:
As the Deputy Corporate Secretary, and in close cooperation with the Corporate Secretaries and the Board Coordinator, you support the content preparation of the weekly Board meetings
You prepare and file the Board minutes;
On a regular basis, you write the minutes of the Board meetings, including follow-up of action points and internal communication of the decisions;
You liaise with relevant stakeholders to ensure compliance with corporate governance standards and related codes;
You contribute to the external communication materials of Triodos' governance bodies, including the Board reports in the annual report and via the Triodos website;
You support the onboarding of new Board members;
Within the Corporate Office, you serve as a back-up for the two Corporate Secretaries and the Board Coordinator.
Ambitious young professionals who are ready to take a next step in their career and who are excellent self-starters are especially welcome to apply.
Profile
The team
The Deputy Corporate Secretary has a hierarchical relationship with the General Counsel and is a member of the Corporate Office team that also consists of two Corporate Secretaries and one Board Coordinator. You will be given considerable responsibility and autonomy while being fully engaged with the team.
This is you
You are a Young Professional with a maximum of 3-5 year work-experience, preferably in a commercial and international organisation at corporate level;
Working and thinking ability at academic level in the field of law, economics, business administration or similar;
Good knowledge of and/or interest in corporate governance;
Trustworthy and able to work with information that is highly confidential. Because of the nature of the position, integrity and understanding governance relations are essential;
Pro-active approach, self-motivated, flexible and independent;
Well organised and able to set the right priorities;
Outstanding interpersonal, verbal and written communication skills in Dutch and English;
You communicate easily and have developed organizational sensitivity;
A team player with a positive attitude and able to manage expectations.
Company details
Follow your heart. Use your head.
Money always sets something into motion. At Triodos Bank, with our 1,500 co-workers, we are making money work for positive societal change. Inspired by this mission, for almost 40 years we have been financing businesses, organisations and projects that seek to achieve positive change in societal, ecological and cultural domains. We are enabled to do so by savers and investors who wish to contribute to an honest, sustainable and humane society. We only invest in the real economy and do not trade in complex financial products. We furthermore make a point of knowing all the sustainable entrepreneurs that choose to bank with us.
People make the difference: at Triodos Bank we are very aware of this. Together we actively contribute to a sustainable society, and this obviously starts with our co-workers. Several regular moments of reflection and our systematic attention for personal development help ensure that we can make that difference together. We keep each other focused and are all dedicated to the Triodos Bank mission.
Our head office is in Zeist. If you travel in a sustainable manner and commute to office using public transport, then we will fully remunerate your commuter expenses. This is one way of contributing to a healthier environment, together.
Offer
You want to have an impact
Impact on society is the number one priority, both for us as a bank and for you as Deputy Secretary. The fact that Triodos moreover offers attractive and just employment conditions is a bonus. This includes:
a salary appropriate to who you are and what you can do
an attractive pension policy
100% remuneration of commuting expenses when using public transport
a company bicycle scheme
29 holiday days with a 40-hour working week, plus the option of buying 2 weeks of extra holiday days
a range of education and training opportunities
the option to join our collective health insurance.
Are you interested?
For more information about the details of this position, please contact Maaike van der Meer, Corporate Secretary to the Supervisory Board (Maaike.vandermeer@triodos.com) or Albert Hollander, General Counsel (albert.hollander@triodos.com).
Want to join our team? Please send in your application (in English) via the apply button before 23 September 2020 to the attention of Coen de Winter, Recruiter.
The vacancy can be closed earlier if there are enough good responses.
Acquisition as a result of this vacancy is not appreciated.
Solliciteer nu