Meld je aan voor de maandelijkse nieuwsbrief met de laatste vacatures, werktips en duurzame nieuwtjes
Klik hier!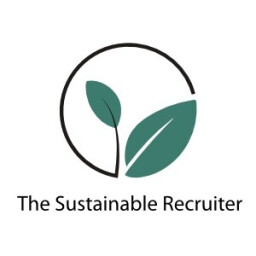 The Sustainable Recruiter
Corporate Recruiter - International - Amsterdam
Do you have at least 2 years of Corporate Recruitment experiences and would like to work for an international sustainable organisation in Amsterdam for at least the coming 6 months, then here is your chance! We are seeking for a talented Corporate Recruiter with experience in the full recruitment cycle. You will be assisting the European HR team on all aspects of delivering potential new talents as well as controlling the recruitment processes and strategic decisions. Typical background for this position is someone who has been working in a corporate inhouse recruitment role for the past 1-2 years and is keen to learn more about an international oriented role with focus and attention to recruitment. Due to many upcoming projects a heavier workload is expected and thats why they would like to strengthen the recruitment team with a temporary corporate recruiter for at least six months.
Although a lot of work is done remotely due to Covid-19 we are looking for someone in the Amsterdam region (or somebody that has plans moving to Amsterdam and is eligable to work in the Netherlands).
Your responsibilities
Assisting the European HR team on all aspects of Recruitment and ongoing recruitment projects
Updating job descriptions and reviewing & updating social media / recruitment opportunities. Furthermore, keeping the career page & LinkedIn job offers up to date and correlated with Digital team
Planning and conducting interviews
Answer back to all applications as well as managing the HR inbox
Support in managing our Internships with other members of the HR department
Organize and manage induction for new employees with other HR team members
Headcount reporting -review and improve HC reporting methods

Your background
Bachelor or Master Degree
2-3 years of experience in a corporate recruitment role: full recruitment process experience, dealing with external agencies and internal stakeholders, this is a hard criteria
Strong interpersonal skills and be able to maintain confidentiality
Fluent on both spoken & written English (and another EU language would be a plus)
Proactive, organised and accurate in your processes
Be able to work in a dynamic and agile work environment, handle pressure and be able to work independently
Excellent computer knowledge, good with using different systems
Proven ability to build strong partnerships and work collaboratively with line managers and colleagues.
Sustainability is important to you (highlight in motivation)
You are pro-active and can work autonomous with a can-do mentality
Its a big plus if you're available on short notice.
In return
Full-time permanent position
Great opportunity to work for different roles accros Europe

Ability to work on diversity of roles (not only same roles over and over)
Great full-time position (no part-time)
Good salary and benefits
Nice and helpful colleagues
Jummy (veggy) lunch and events once you can go the the office again. The start will be mostly remote.
A job where you will have a positive impact!
The Sustainable Company you will be working for:
The organisation culture is dynamic, international and always open for developments. The people working for this company are proud to be a part of this sustainable company. You will be joining their great impact driven mission for the coming 6 months!

Want to hear more? Great, we'd love to tell you more about the position. Apply via the link below and please include a motivation.