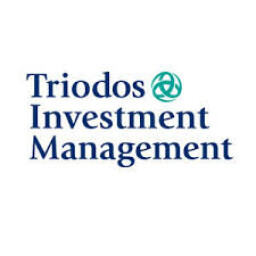 Triodos Investment Management
Investment Manager/Portfolio Manager Triodos Renewables Europe Fund (TREF)
In order to support the pace of growth of the fund Triodos Investment Management is looking for an ambitious individual to fulfil the position of Investment Manager/Portfolio Manager Triodos Renewables Europe Fund (TREF) (32 – 40 hours a week).
Profiel
You will play a direct role in increasing the impact of the fund through managing as well as optimising the performance and composition of the existing investment portfolio and acting as a sparring partner for the investment managers in the team.
After fulfilment of this position, the team will consist of 4 (senior/ medior) Investment Managers, 2 Investment Managers with a Portfolio focus and an Internal Account Manager. The team works closely with Fund Management and Analyst teams. The team is organized as a self-managing team to the maximum extent possible. You will be part of the investment team active in Energy & Climate Europe. As part of Agile way of working, you will be assigned to a People Manager within Impact Private Debt & Equity.
Your responsibilities in this position
In general:
Manage and monitor a portfolio of cross-border renewable energy investments on performance, risk management, valuation and impact
Manage the relationship with key stakeholders of the projects including co-shareholders, asset managers and technical maintenance parties
Act as a sparring partner for the investment managers of the fund on strategic risk management, and relevant feedback on current asset and contractor performance which may improve the contractual engagements in new investments.
In specific:
Prepare and perform the periodic (annual / semi-annual /quarterly) asset reviews. This includes amongst others analysing (quarterly / technical) monitoring or performance reports, financial statements and updating valuations accordingly;
Oversee performance of existing renewable energy investments, monitor issues arising and ensure they are dealt with appropriately and negotiate contract renewals as necessary;
Represent the fund in its role as investor in projects with an eye for new opportunities and strengthening our relationship with existing partners;
Attend the (annual) shareholder meetings of the projects in the portfolio;
Analyse and process distributions and new capital calls for projects in portfolio;
Initiate and negotiate contract renewals of the portfolio companies;
Evaluation and execution of increasing portfolio stakes as well as exit opportunities;
Take initiatives that result in innovations and improvements and lead to higher efficiency of the team and within the organization (for example improving and updating policies and procedures);
The position requires:
A good understanding of developments in the energy transition in Europe and familiarity with investment processes from origination to closing;
Affinity with the mission and sustainability goals of Triodos Investment Management;
Relevant education, e.g master level Business Economics, Business Administration or an education level that is similar and gained through experience on the job in an investment or developer environment;
Relevant experience in an international setting in the renewable energy sector, including portfolio management, technical awareness, financial modelling and characteristics of the energy market;
Fluent in Dutch and English (orally and in writing) and a cross cultural sensitivity. Knowledge of other languages (preferably Spanish and/or French) is a pre.
This is you
Affinity with sustainable investments and the (renewable) energy sector;
A result-oriented, self-starting work attitude,
Well-organised person, hands-on, solution focussed attitude;
Show a positive attitude on an agile way of working;
Pragmatic and good business sense combined with a sense of humour.
The position is based in Driebergen, the Netherlands, and applicants must be nationals of an European member state or have a valid work permit for the European Union.
Over onze organisatie
Triodos Renewables Europe Fund (TREF) has the ambition to accelerate the energy transition by investing in projects and initiatives that contribute to combating climate change in Europe. The fund is an equity investor targeting investments and projects that generate renewable energy, reduce energy consumption or increase the flexibility of the energy system. Over the past 13 years a European portfolio has been built up based on partnerships with developers. Investments that enable new projects and support innovation in the sector are preferred.
Welcome at Triodos IM
Do you want to be part of an organization that has as mission to make money work for positive social, environmental and cultural change? Money has the power to get things done.
Triodos IM is a globally recognised leader in impact investing. Triodos IM currently manages 16+ funds invested in both Europe and emerging markets. Over the years the business has grown to EUR 4.9 billion. This growth is the result of Triodos IM's deep market sector insights and knowledge in combination with the sustainability objectives and commitments of our partners. We work with around 200 co-workers, diversity is key which is mirrored in an international group of people where authenticity is valued.
We have an open, non-hierarchical and transparent corporate culture. We prioritise professional and personal growth and believe in education and training on the job. The formal language is English. More information? See https://www.triodos-im.com
Triodos Renewables Europe Fund is one of the 17 funds managed by Triodos Investment Management. The European Energy & Climate team is based in 6 countries in Europe and has been recognised by Clean Energy Pipeline in 2019 as being No.1 in number of deals done. Triodos Renewables Europe Fund was recognised as Best Infrastructure and ESG Fund by Environmental Finance in 2019.
More information? See www.triodos-im.com/energy-and-climate.
Wat we bieden
Location
The brand new, sustainable office is based in Driebergen, the Netherlands at the Estate Reehorst, just 3 minutes' walk from the train station.
Remuneration
Impact on society is the number one priority, both for us and for you. Our employment conditions reflect this vision. This includes:
a salary appropriate to the position, our remuneration policy and your capabilities
an attractive pension policy
100% remuneration of commuting expenses when using public transport
a company bicycle scheme
29 holiday days with a 40-hour working week, plus the option of buying 2 weeks of extra holiday
extra leave to contribute to voluntary work.
a range of education and training opportunities
flexible working hours and the opportunity to work from home
the option to join our collective health insurance
Interested?
For more information about this position, please contact Sonja de Ruiter, Investment Manager via email Sonja.deRuiter@triodos.nl
Want to join our team? Please send in your motivation letter and CV (in English) before September 24th to the attention of Dorette Hollestelle – Geesink, Sr. HR Advisor Triodos IM.
Acquisition as a result of this vacancy is not appreciated.
Locatie
Driebergen-Rijsenburg | Triodos Investment Management
Publicatiedatum
9 september 2020
Apply now